Redundant Ideas for Virtual Life Without Imaging Tools, you can refer to realme C55, a 64MP camera smartphone worth only VND 6 million, especially when realme claims it is a big improvement – an overall upgrade of the C series in 2023.
Cameras contain everything from "fixed point" to "soft technology"
The newly launched Realme C55 has a 64MP depth camera and has a price tag of VND 6 million. Before that, realme C35's 50MP camera gave painfully beautiful photos. realme C55 captures every detail with a 54% larger sensor and 19.6% larger pixels than its predecessor.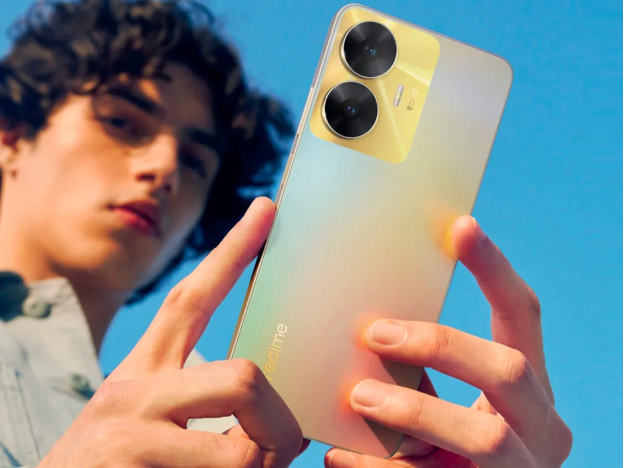 Close-up of a 64MP camera and a 5MP depth sensor that's just as beautiful as the "speaker level"
Not only is the 64 million-pixel "dots" racing with competitors and following the success of realme C35, realme C55 also convinces users to experience the real world: clear images, detail gathering, and light capture. Well, turn on Color Depth. These images are thanks to realme C55's perfect software efforts, especially the ProLight technology for "realistic but not virtual" images with multiple shooting modes.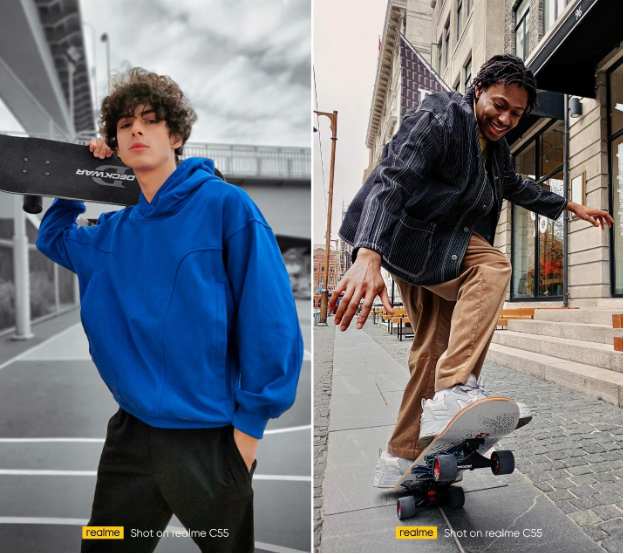 Want to be different, "get down to business" with AI Color Portrait mode and install DIS
ProLight behind the intense shooting modes in every Realme C55 from 64MP clear and bright, Bokeh Flare for natural background blur, to Story-telling Street mode with dusty portraits… Try two more AI Color Portrait modes to keep subject color and change background color to black And white, DIS Stabilization specializes in motion capture … for various photo shoots on social media.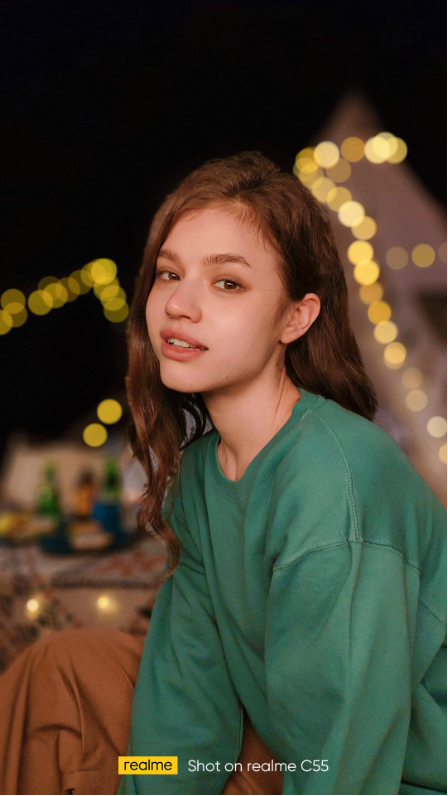 The night mode is amazing without having to struggle too much with the lens
Even with the low-light shooting context that ordinary smartphones have to "fight", but realme C55's night mode surprised when it returned a clear picture with highlights. According to realme, ProLight technology helps mobile models improve focus speed by 40.4%, along with an advanced sensor that improves pixel size by about 1.4μm and an intelligent noise reduction engine when shooting at night. Now, just by raising the camera, you can get beautiful and original photos that capture every moment.
Pack a camera "bundle" with storage capacity for thousands of photos
One of the concerns of young users who love photography is spending more money to buy a high-memory copy, or accepting a low-memory copy and then bothering to delete or copy photos. With realme C55, you don't have to trade anything when it comes with 256GB ROM – double that of all C-series phones ever released. Configuration 8GB RAM + 256GB ROM expandable to 16GB + 1TB thanks to the technology of virtual RAM and external memory card.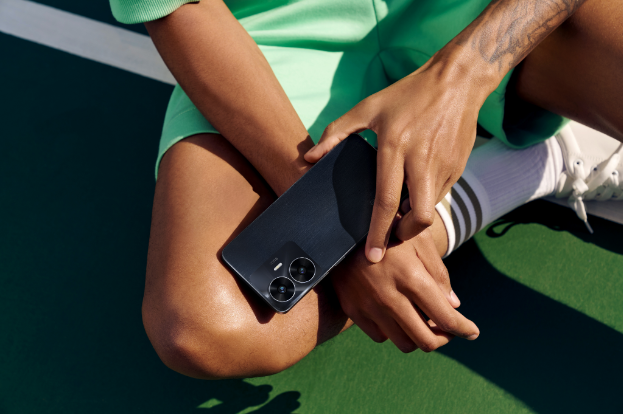 No matter how enthusiastic creative users are, they don't have to worry about running out of memory
As a visual example of realme C55's storage capacity, users can safely take photos, record videos, and download all their favorite programs on its 256GB memory, which is equivalent to an average of 53,760 photos and 860 movie loops. If your goal is to take photos as a souvenir, this smartphone is capable of capturing a decade-long happy moment when you were single until you became a baby daddy.
In addition, the large capacity also helps facilitate multitasking experiences when multitasking or playing games at the same time. Climbing to the rank of Wild Rift Mobile or Call of Duty does not make the realme C55 difficult, when the power is optimized thanks to several core equipment: Helio G88 chip with 8 12nm cores and a maximum speed of 2.0GHz, 90Hz screen refresh rate for high smoothness and a battery that lasts It has a long 5000 mAh battery and 33W SuperVOOC fast charging.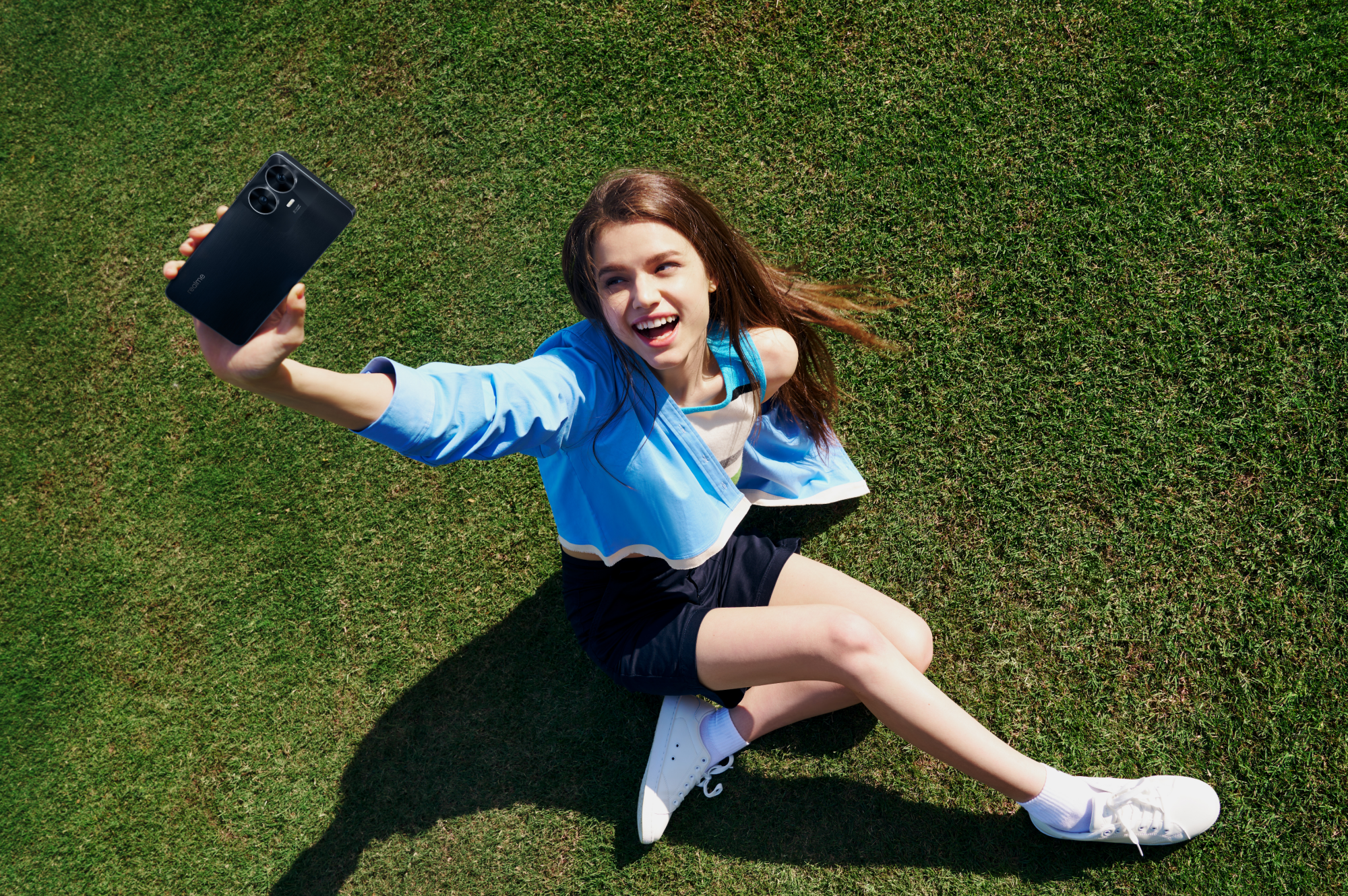 Realme C55 smartphone "has it all" but the price is just under 6 million
By introducing a series of new upgrades on the C55, realme wants to meet the needs of mobile photography and improve overall performance in an accessible price range. With the guiding principle of "Dare to Breakthrough" accompanying the product research and development process, realme recently launched the realme GT3 global flagship that has the world's leading fast charging technology, with a charging capacity of up to 240W at the Mobile World Congress MWC 2023.
Together with realme GT3, realme C55 promises to bring a variety of choices to young people in many sectors. realme C55 includes Sunny Yellow and Black Sky Night two colors and will go on sale nationwide from March 24, 2023. When pre-ordering realme C55 from March 16 to 23 and purchasing from March 24 to April 2, customers will get a direct discount of up to 300,000. Accordingly, version 6 + 128 GB reduced from VND 4,990,000 to VND 4,790,000, version 8 + 256 GB from VND 5,990,000 to VND 5,690,000, comes with 18-month warranty package, 0% installment support with chance to win A special prize of 2 Honda Wave RSX motorcycles. In particular, customers participating in the pre-order program from March 16 to March 23 also receive an additional gift of 6 months of warranty on breakage.