Warmly received, sales exceeded expectations
The warm reception of the customers as well as the actual sales which exceeded the expectations of vivo V27e is a testament to the serious product strategy and always offering the best policy to the users as promised by the brand on the date of release.
In just a short period of time, vivo V27e conquered thousands of consumers with its exquisite "modern" exterior design with a unique combination of luxurious purple color and delicate Confucian feather motifs. Not to mention that the product is also equipped with many high-end features shining in the mid-range segment.
It is known that in just 24 hours after launch, nearly 700 customers bought on the first day of release. During the hot sale 1 from May 18-25, 2000 vivo V27e phones were delivered to consumers with warm welcome and satisfaction.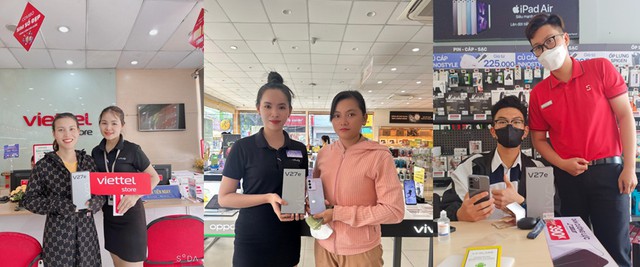 The affordable price also comes with a series of installment incentives that make it easier for users to own vivo V27e at a better price.
Since the early days, there have been many customers waiting to own this product. Ms. Minh Anh (Binh Thanh – Ho Chi Minh City) shared her feelings after using vivo V27e: "I have been looking forward to launching vivo V27e because I love the purple color on the device, especially when it comes out. In the sun there is a layer of beautiful moving light, and the device also Equipped with an Aura camera for good night shooting, plenty of memory and very fast charging, it's really suitable for my daily needs."
When the machine just opened for sale, I got a great discount, and the 0% installment payment was very quick and flexible, so I took advantage of the purchase to continue to "upgrade" the machine – Ms. Minh Anh laughed and shared.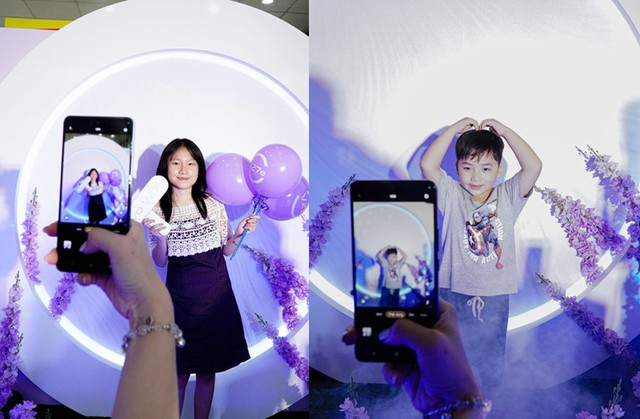 Customers share their Aura Light Ring camera shooting experience on vivo V27e in the open sale event series.
Weigh in all life's tasks, and launch a super big sale limited to just 1,000 seats
"I believe in using vivo phones for many years now because vivo phones have very powerful batteries, fast charging, durable and safe use. Especially my work often has to go to places that are very far from the city. The vivo phone also has very good reception, so I can rest assured to use it for a long time," Anh Quan (30 years old, Dong Nai) shared when he went to the store to choose to buy vivo V27e.
It can be seen that vivo's V series products so far are not only impressed by the design, the ability to take pictures in all conditions, especially in low light, but also to please users by always accompanying them.Good battery and good performance. With vivo V27e, the device is equipped with industry-leading Flash Charge technology, allowing up to 66W charging capacity, 24 layers of secure protection along with up to 4600mAh battery. Specifically, when in use, the V27e's full charge time reaches 50% in just 19 minutes when the screen is off. vivo V27e's battery also lasts twice as long as the industry standard of 1,600 charge cycles.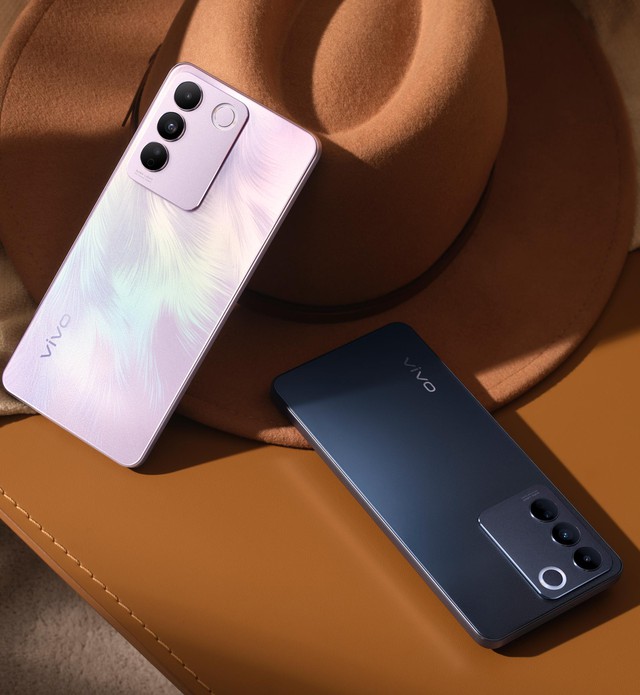 vivo V27e scores as a result of its modern design, great camera and performance.
With the aim of developing products based on user needs and "turning" the phone into a companion in all the tasks of daily life. vivo V27e is also equipped with 8GB of RAM and expandable RAM 3.0 technology that allows the use of up to 16GB (8 + 8GB), 256GB of storage for easy, smooth and fast switching between Apps and storage data run smoothly and don't worry about overheating.
In addition, the device is also equipped with a 120Hz Sunlight AMOLED display, maximum brightness of 1300 nits and IP54 water and dust resistance standard to help users use comfortably outdoors.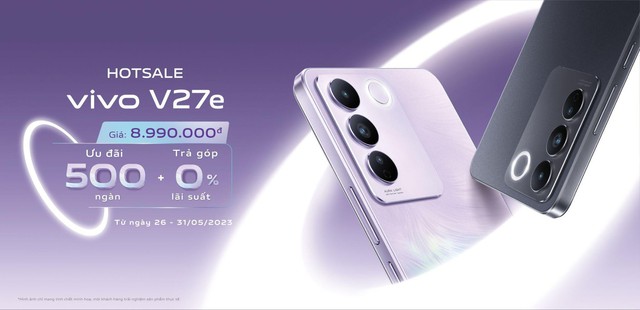 vivo V27e launched a fan-delighted presentation.
The list price of vivo V27e is 8,990,000. And with the announcement of the new hot sale program limited to 1,000 seats, customers will continue to have the chance to enjoy a massive discount of 500,000 and pay 0% installments in this period from 26th to 31st May. Customers can even do installment procedures remotely without having to go to the store, and no longer have to worry about time and distance issues.
It can be said that with all the above-mentioned features and stunning looks, vivo V27e deserves to be a "companion" worth having in the mid-range price segment, which is expected to continue to cause fever in the near future.