realme recently introduced the GT Neo5, the successor to the GT Neo3 launched last year. The advantage of the GT Neo5 comes from its beautiful design and powerful hardware configuration with ultra-fast charging technology.
GT Neo5 was launched in two versions: a standard version that supports 150W fast charging, and a 240W fast charging version called GT Neo5 240W from realme. The device we have in this article is the 150W version, although it is not the fastest 240W version, but still very fast charging capacity, even the fastest in the smartphone market in Vietnam.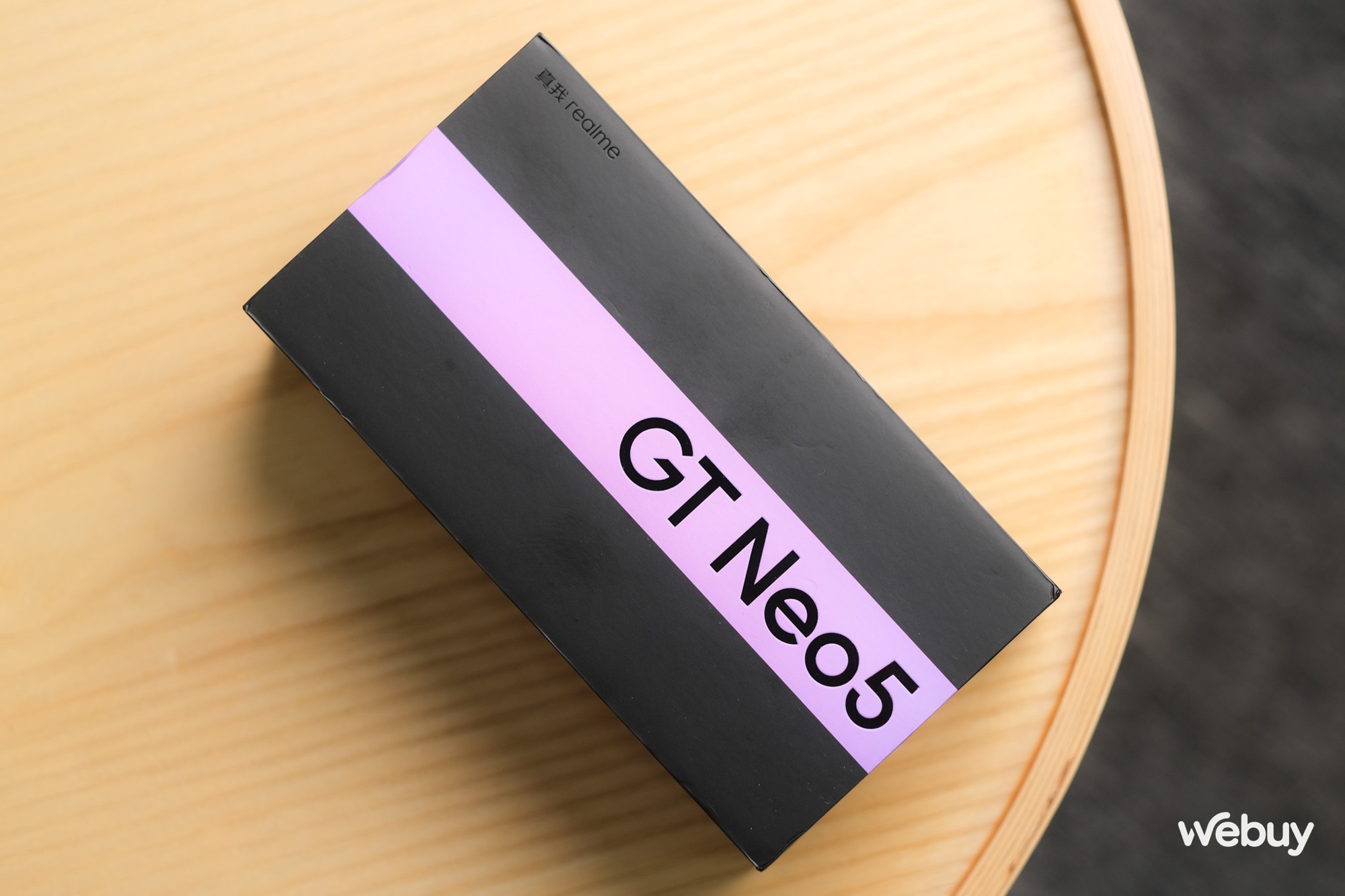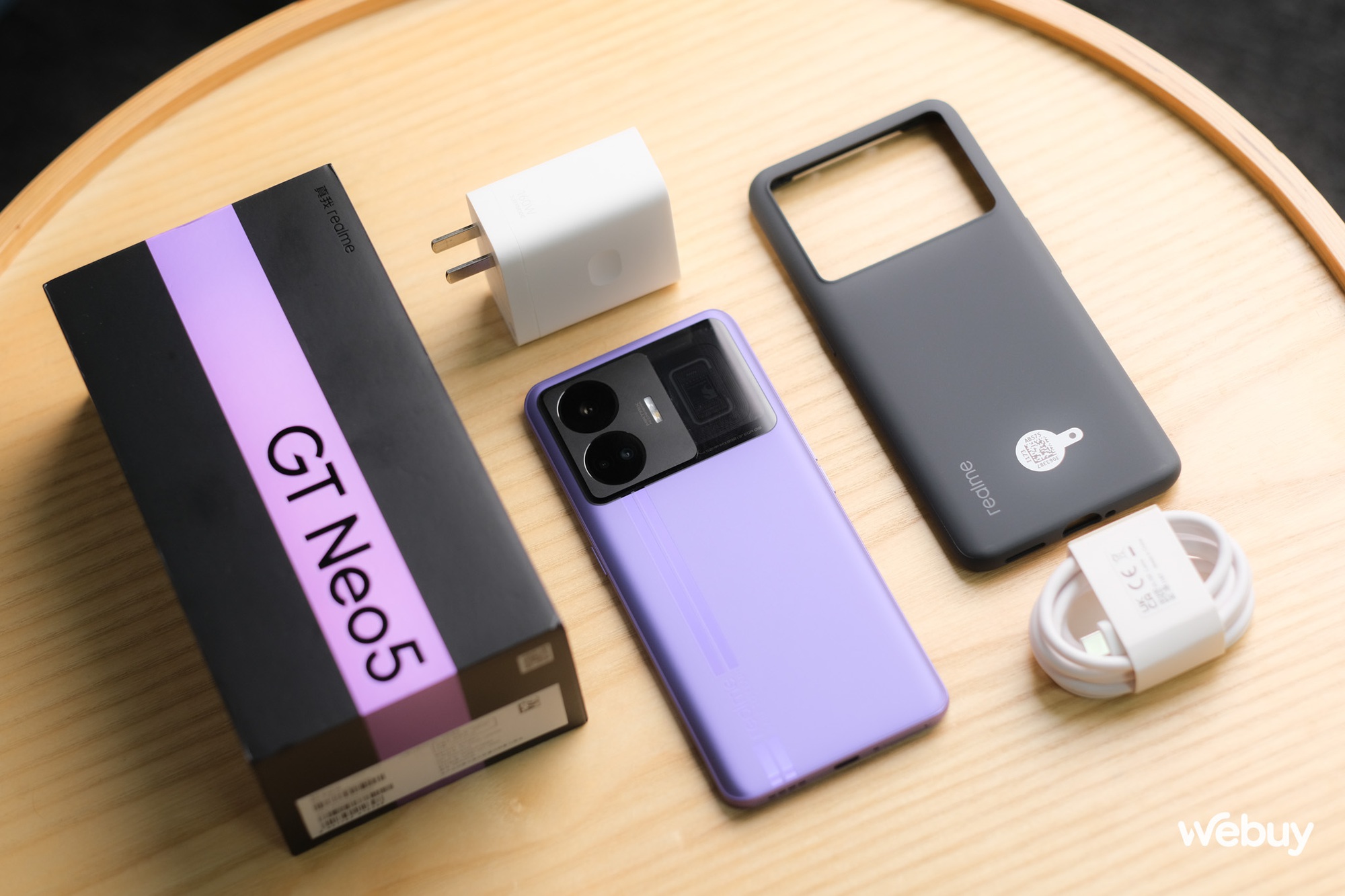 The GT Neo5 has a purple box that matches the color of the device. Included accessories include a fast charger, USB-C charging cable, and black silicone case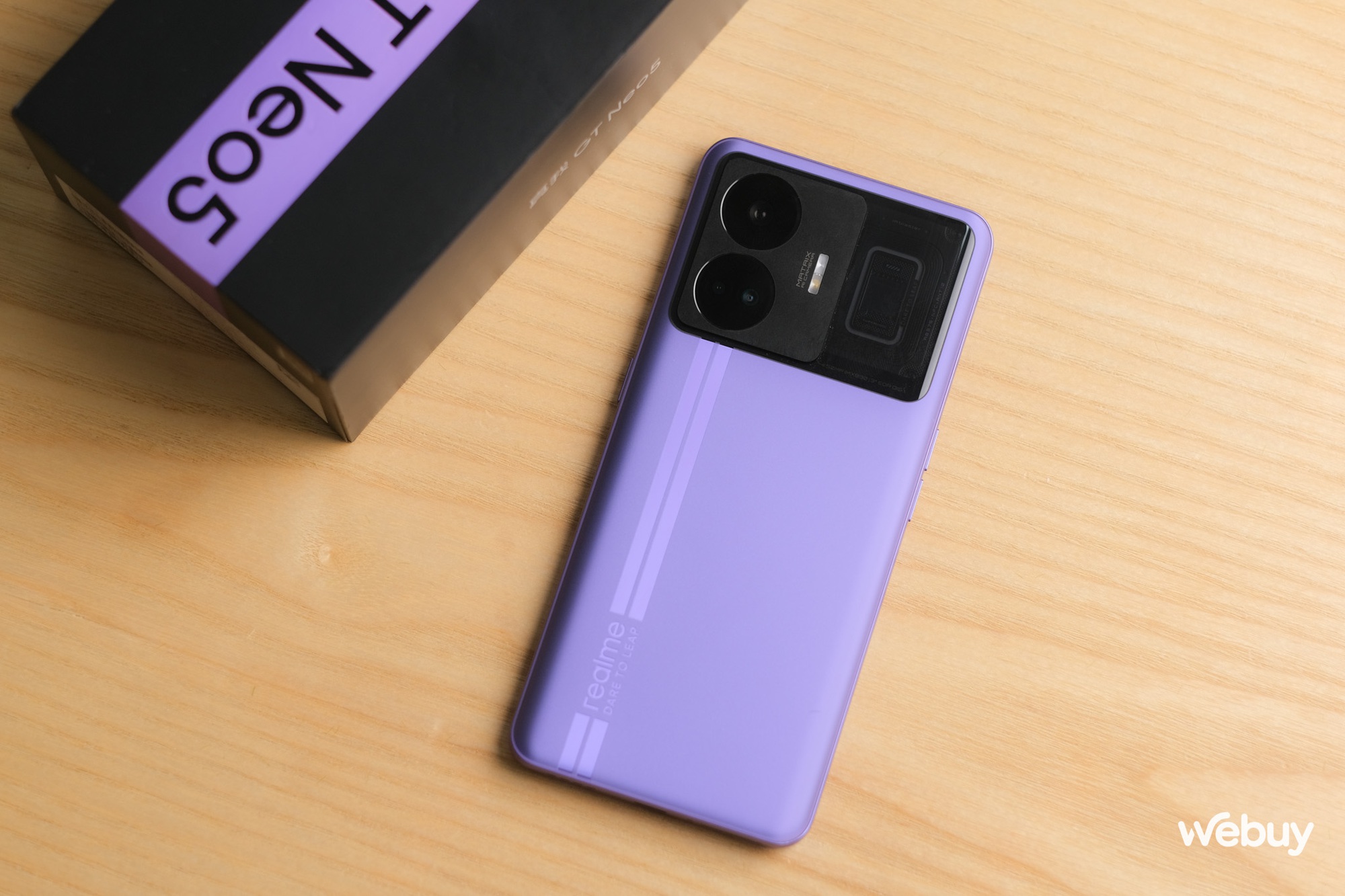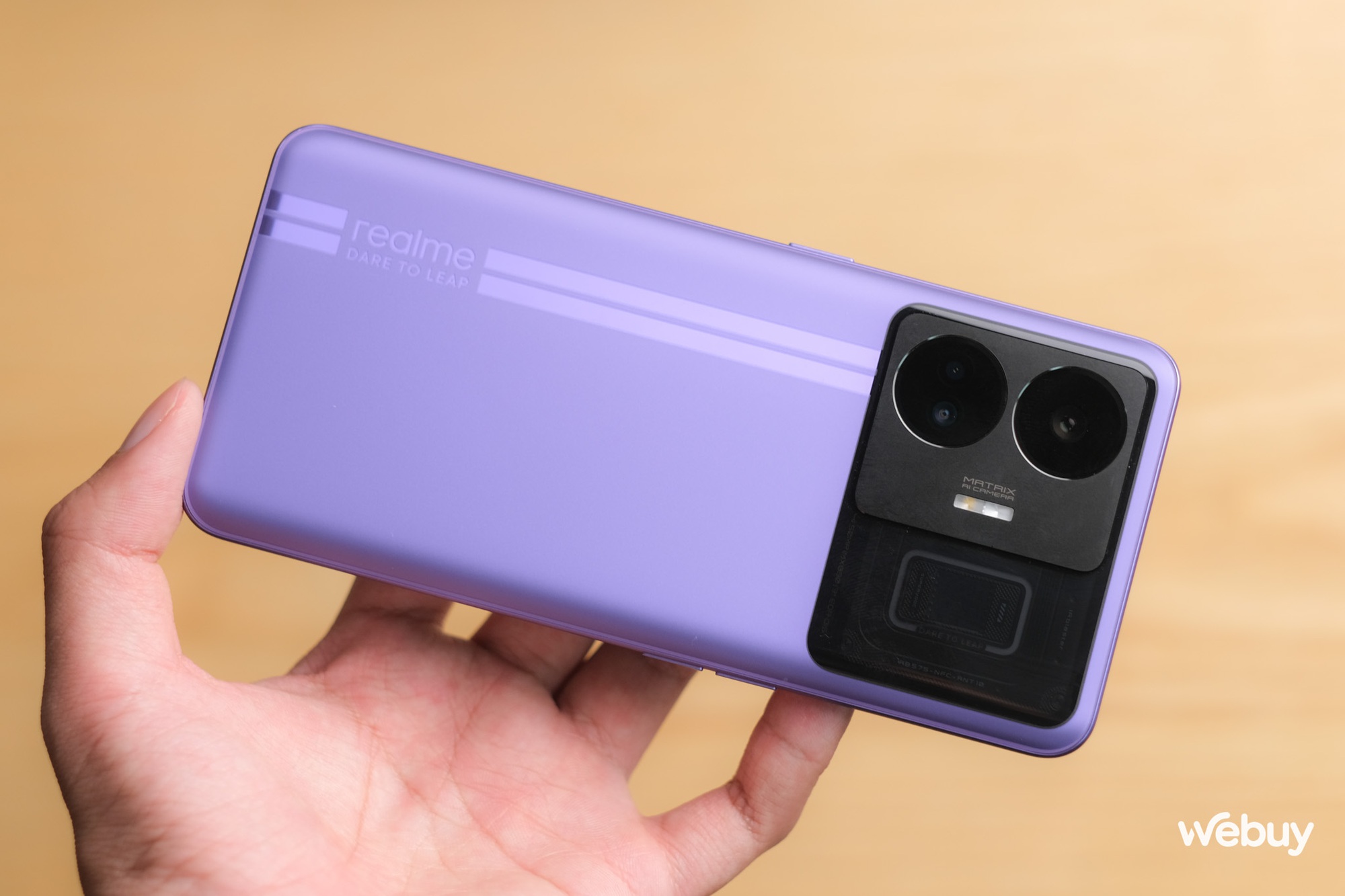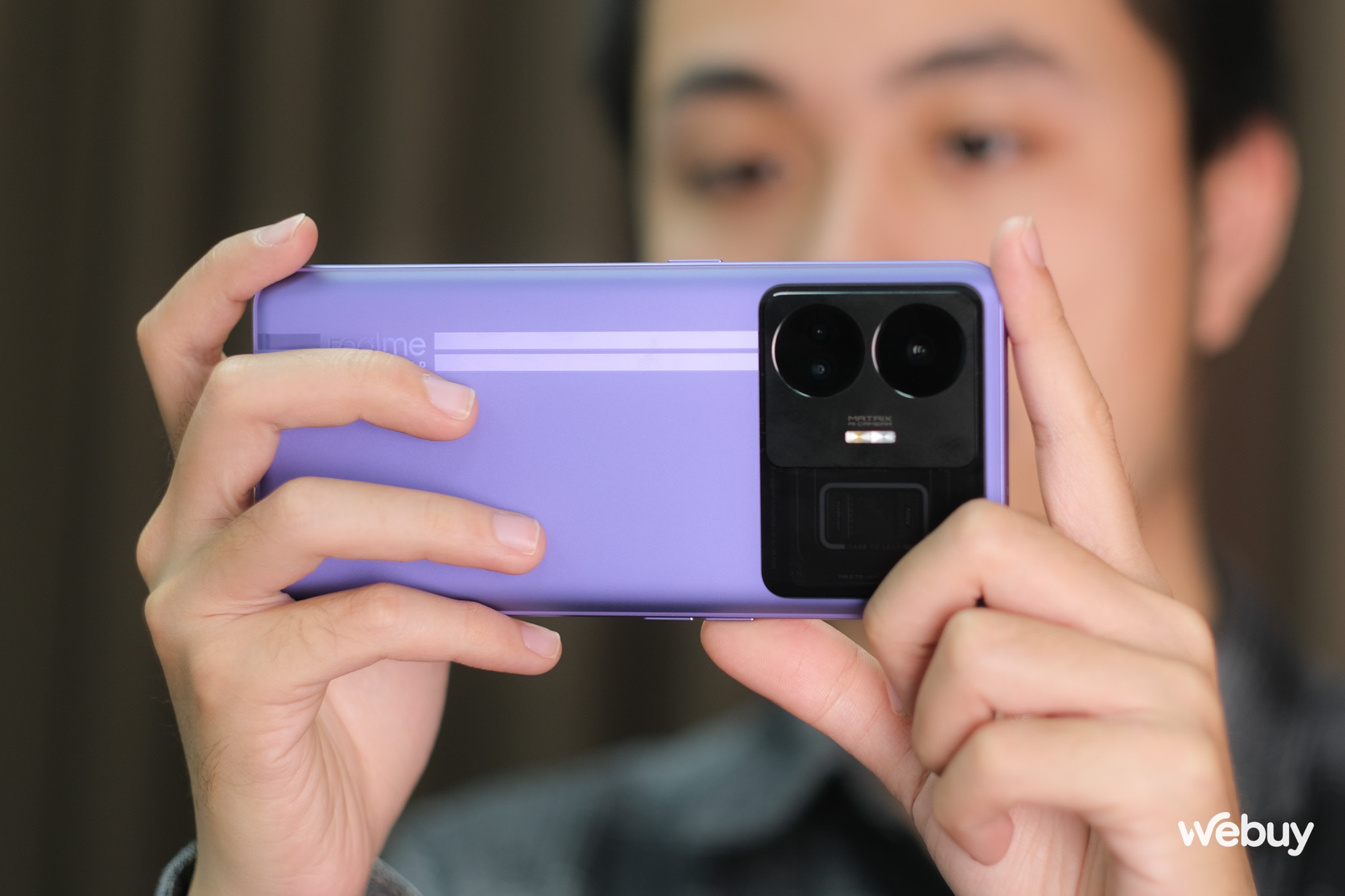 The right side of the camera stack is also a customizable RGB LED, which acts as a status notification light. This LED is built around the Snapdragon 8+ Gen 1 chip with a transparent pattern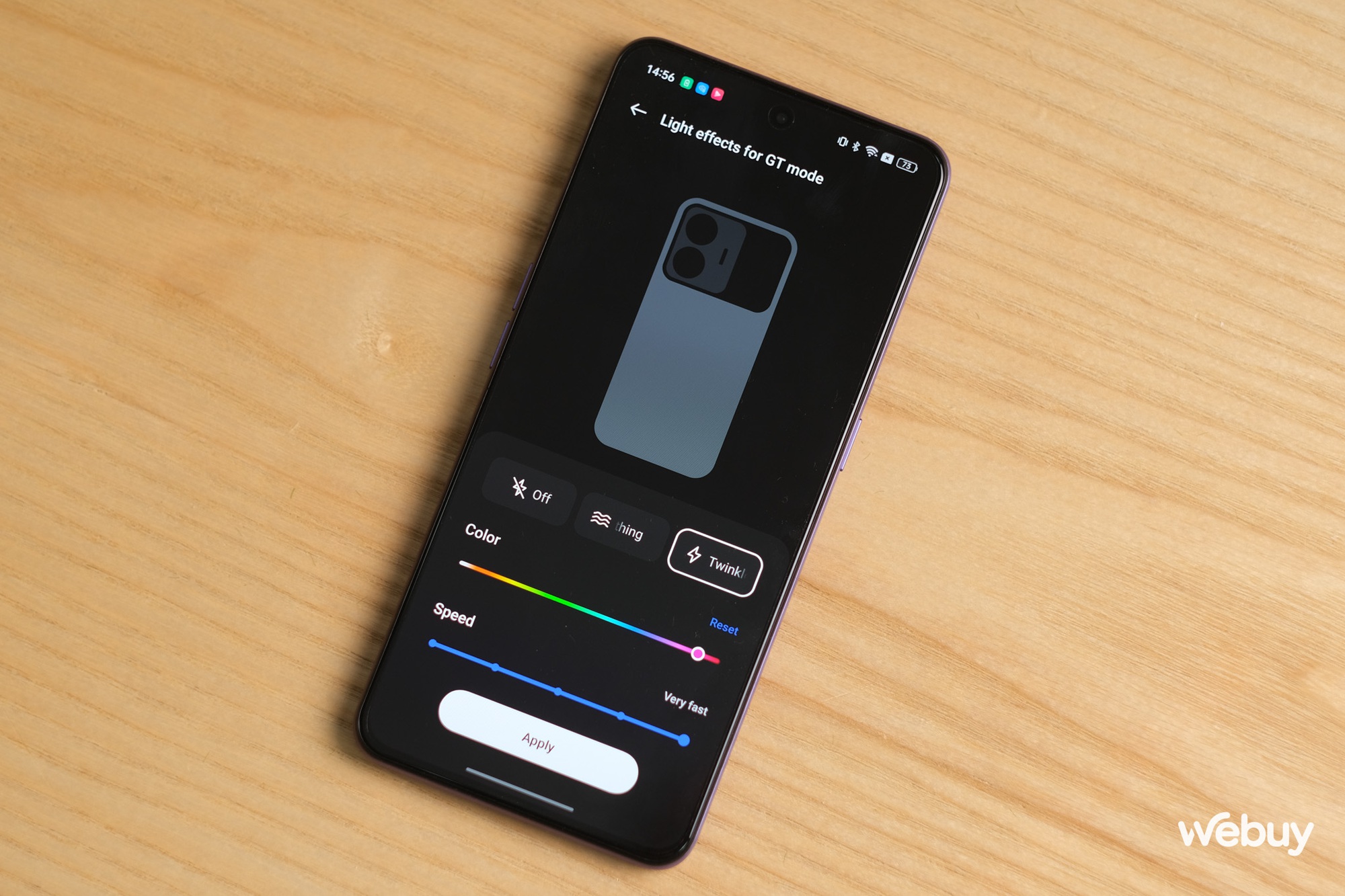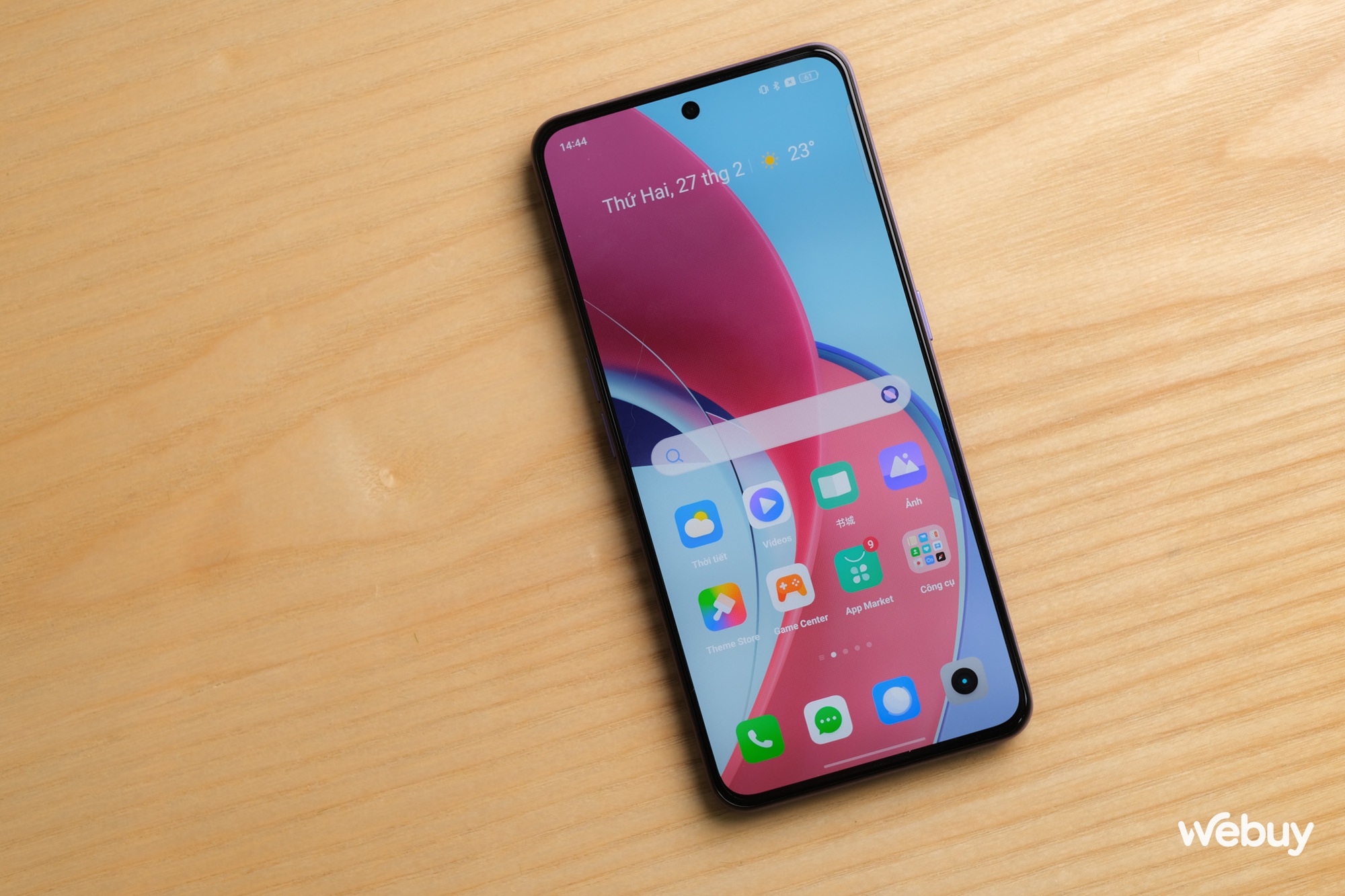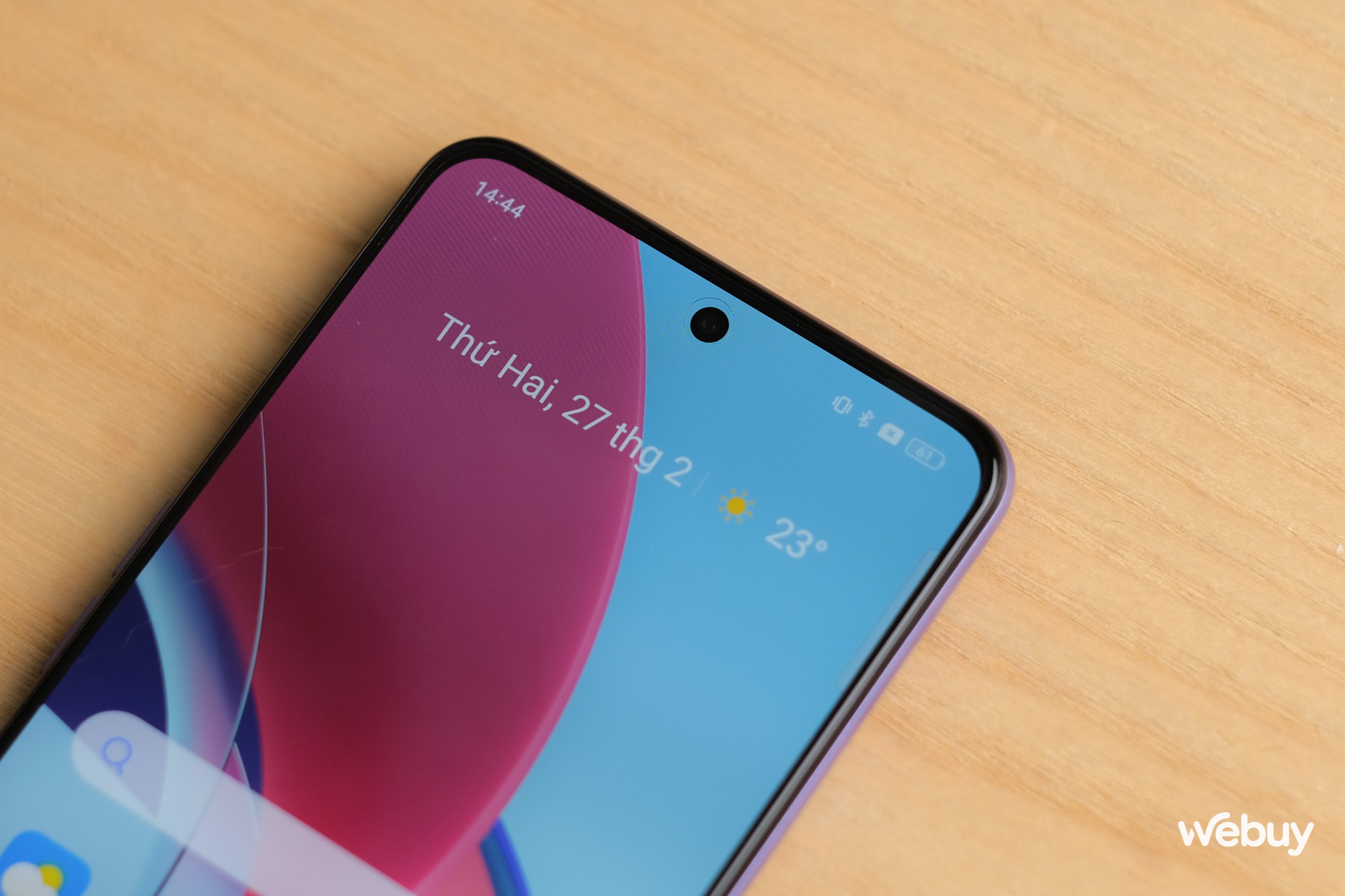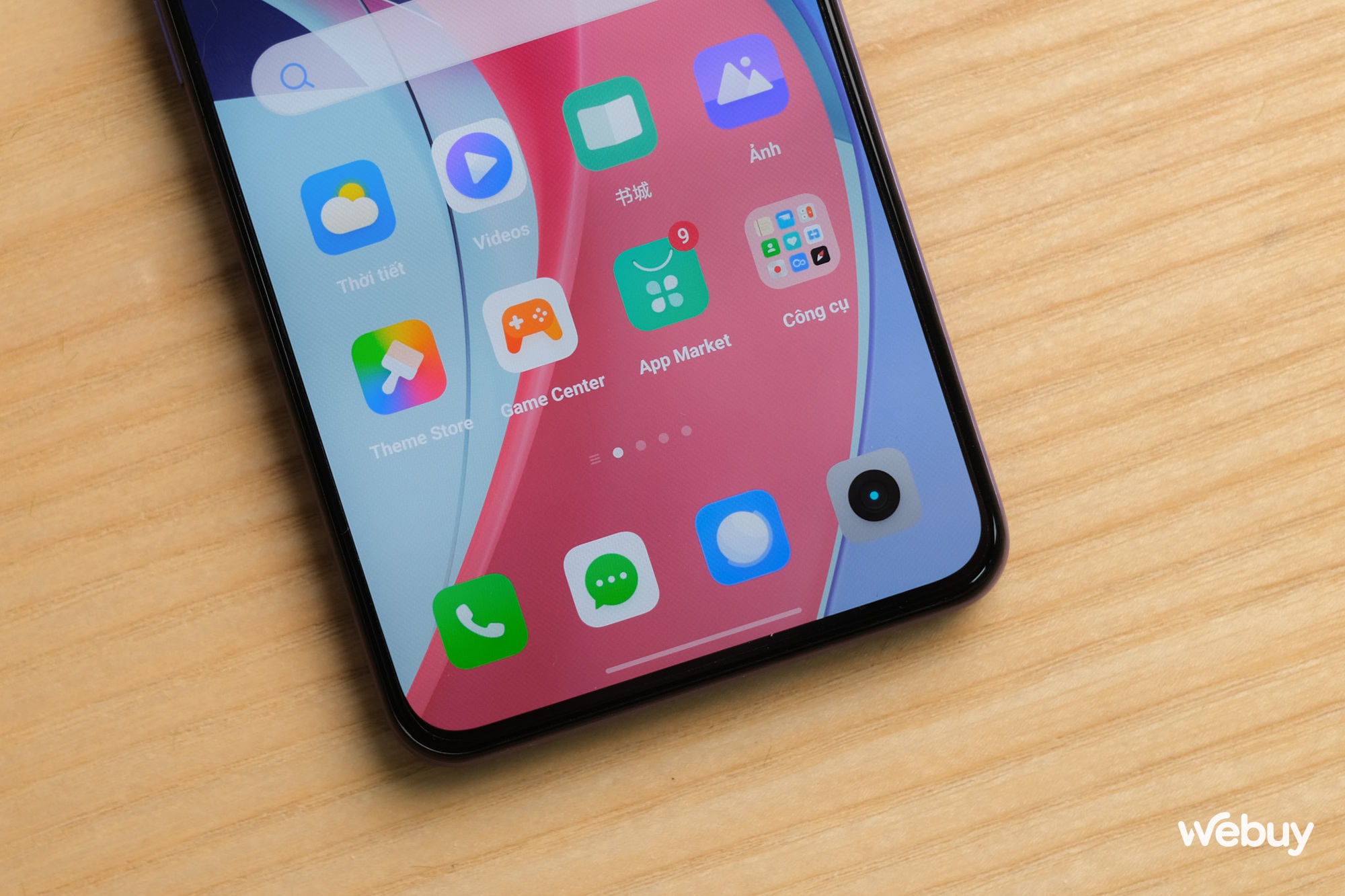 The device's screen is a flat screen with a thin screen bezel, using a "mall" design with a 16-megapixel selfie camera placed in the center of the upper border.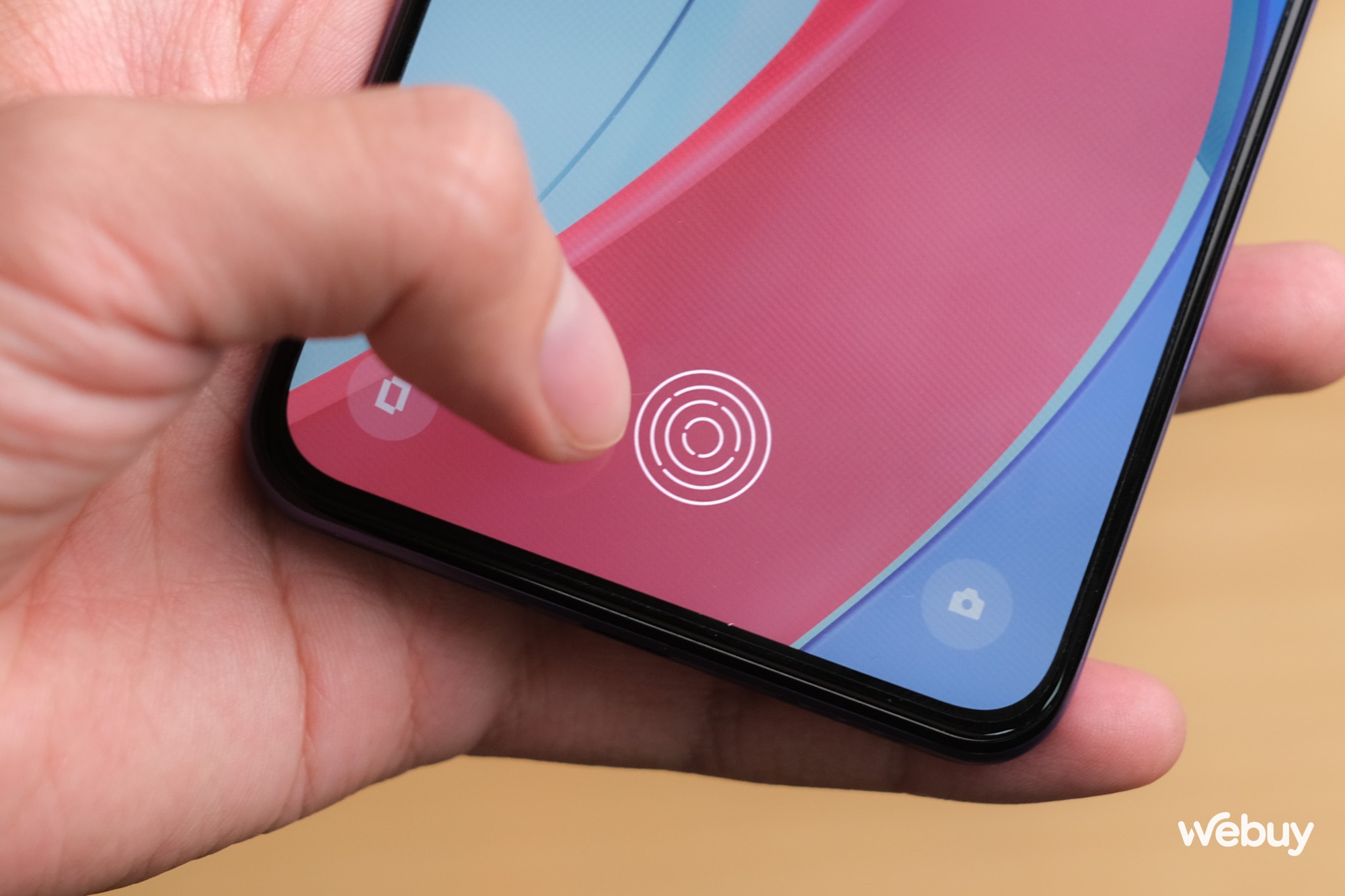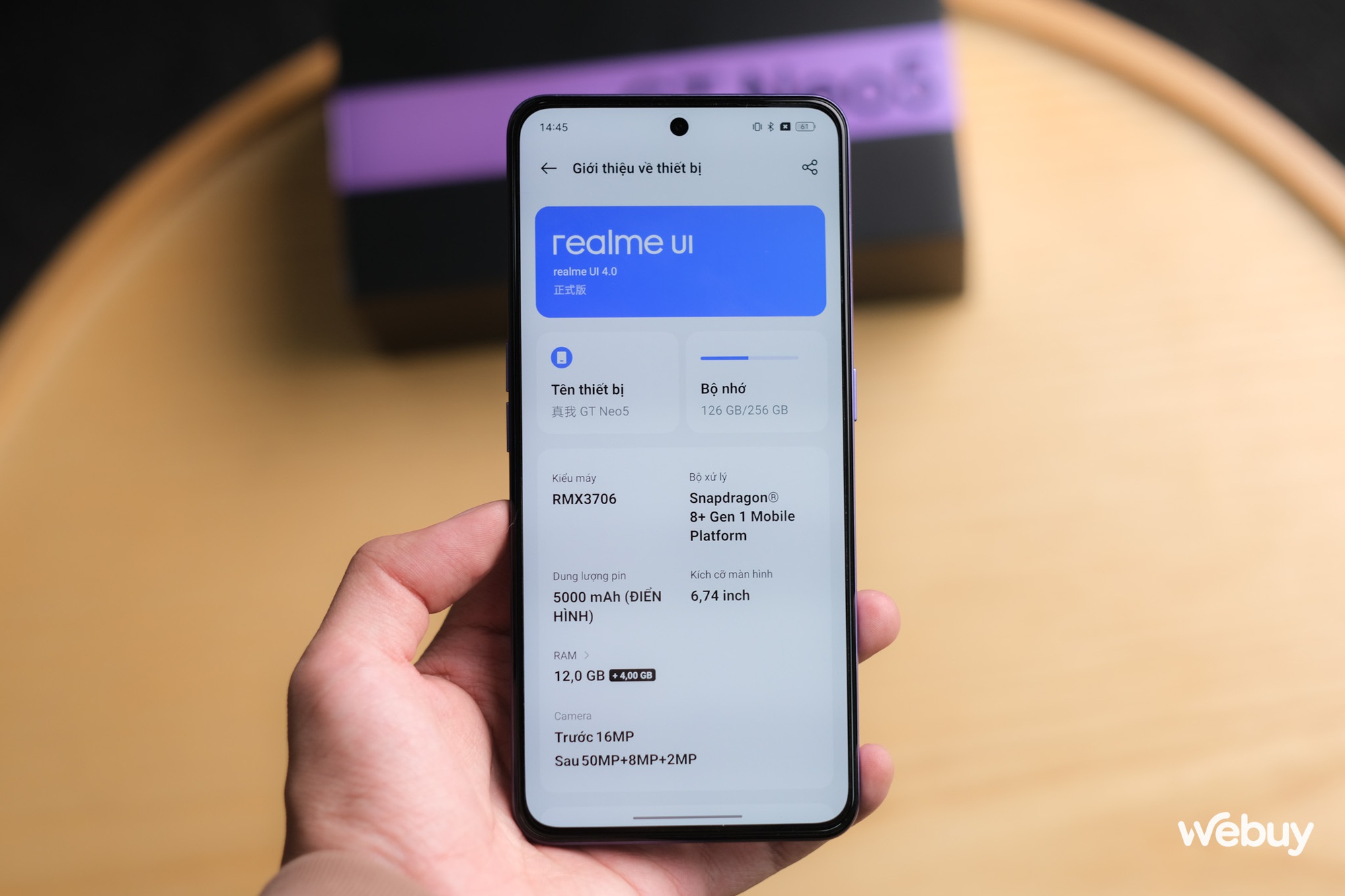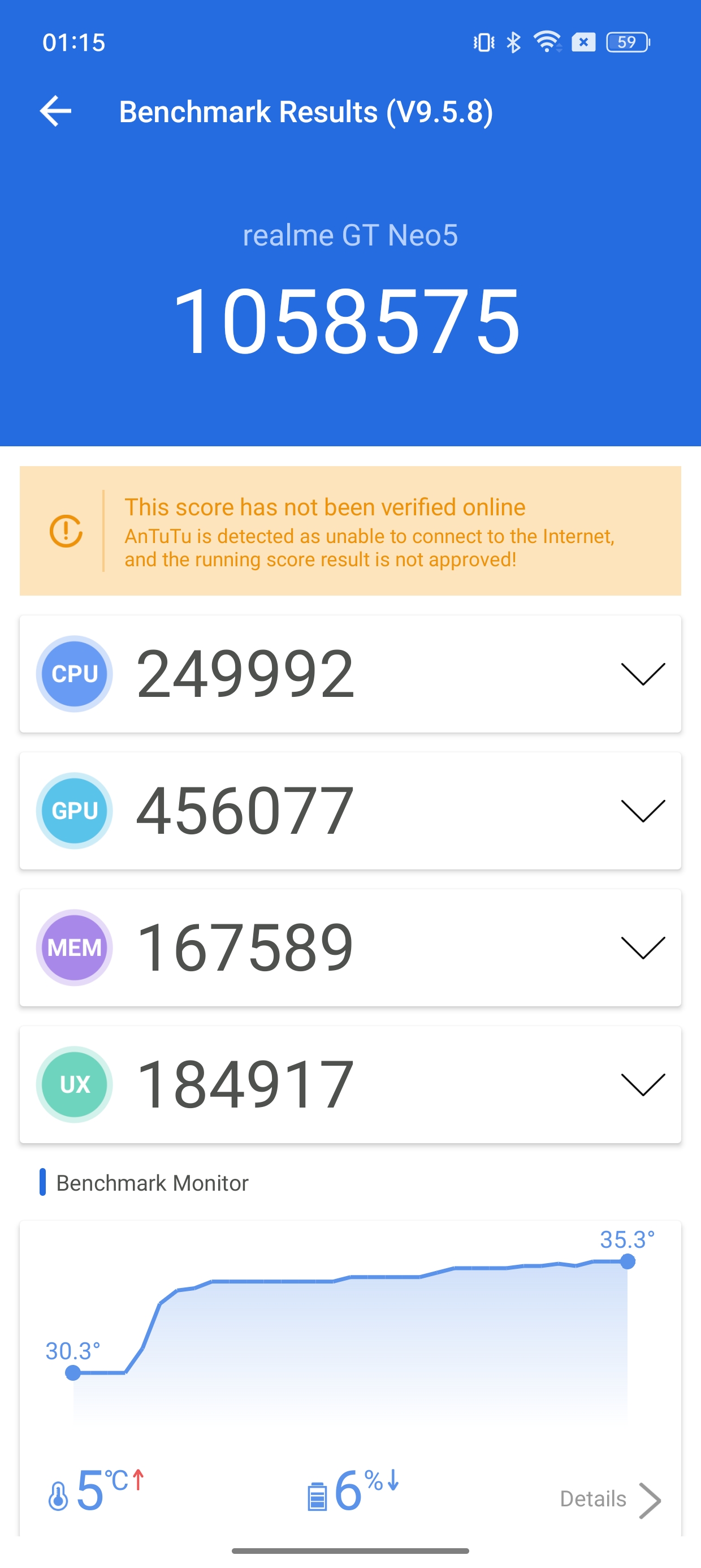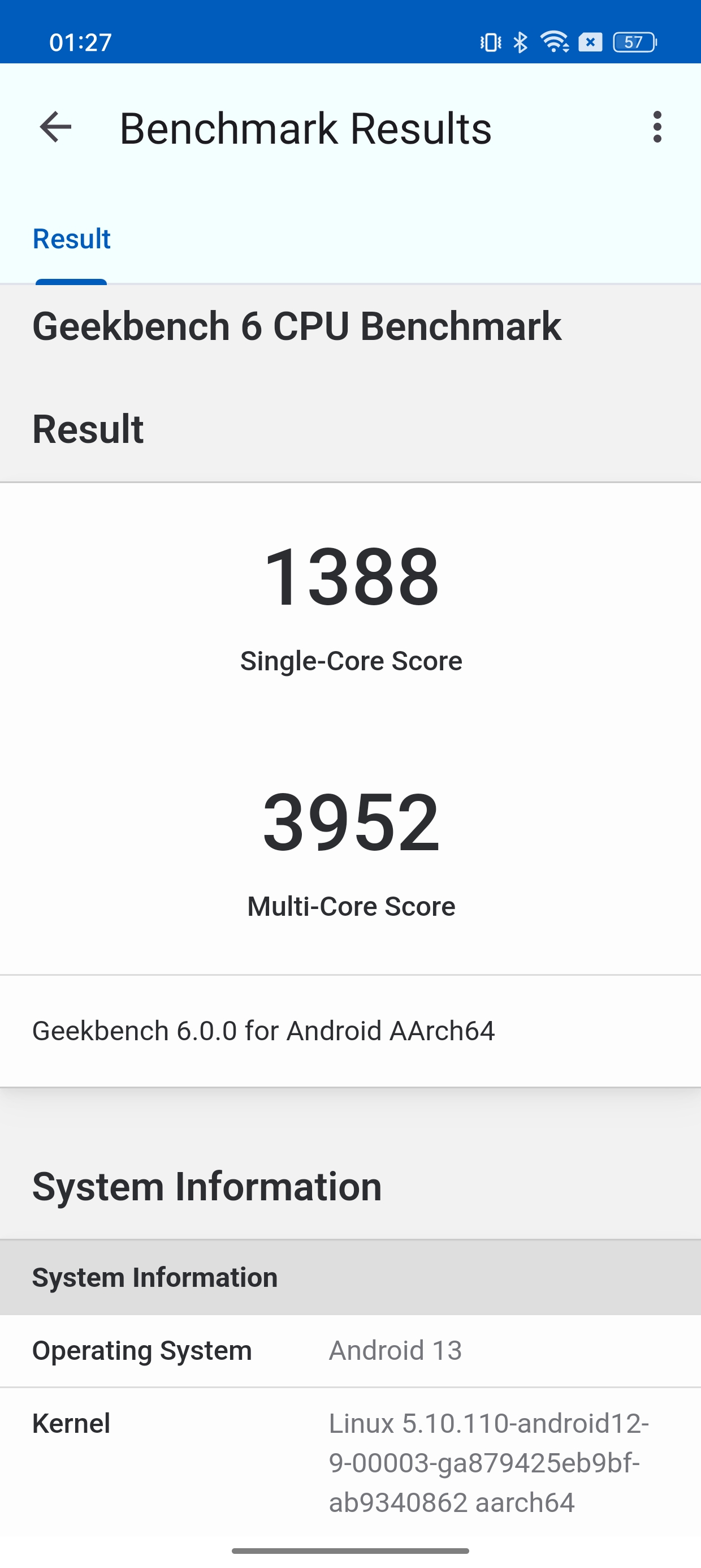 AnTuTu Benchmark 9 and Geekbench 6 performance scores of the Realme GT Neo5 with Snapdragon 8+ Gen 1: Still very strong