1st generation Apple iPhone still intact, model A1203, code MA712LL/A (8GB).
Its box contains a life-size image of an iPhone with 12 icons on the screen, indicating that it's from the earliest 2007 production batch — the 13th icon being iTunes that only appeared at the end of the year.
Included is an AT&T carrier bag and flyer about plans and how to activate the iPhone.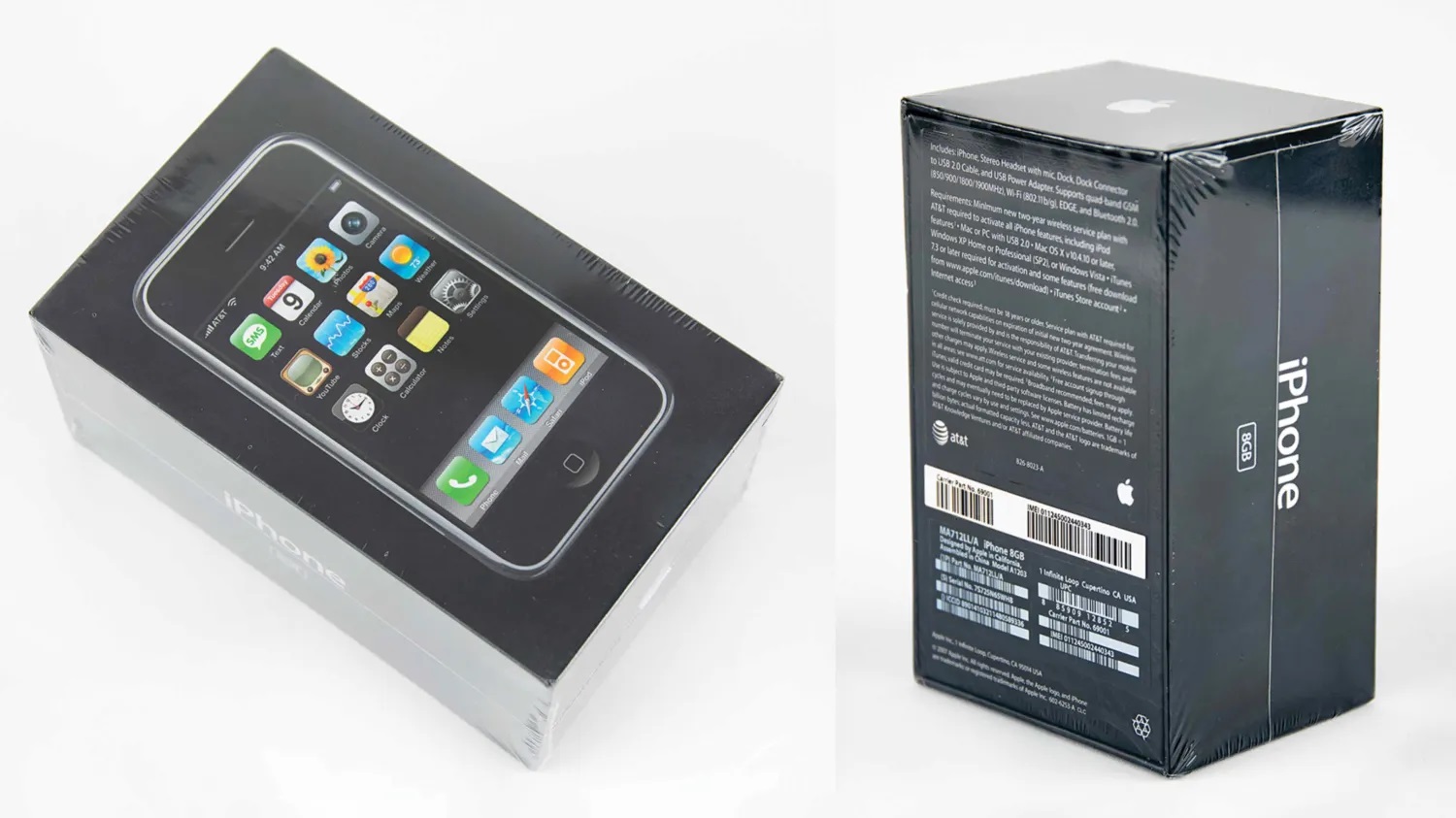 The interesting point is that the auctioneer said he bought this iPhone in 2007, but it was also customized by Apple while he was a giant – which is why the phone was never opened.
It is known that the iPhone was auctioned at the auction called "Steve Jobs and the Apple Computer Revolution" along with many other rare products.
And although many people expected this iPhone to break the previous record of US$63,000 (about 1.48 billion VND), the auction ended on March 16 with a price far from the aforementioned record.
Specifically, the buyer won the auction with $43,923—about 30% (equivalent to $20,000) less than the record.
According to technology news site 9to5mac, that price is right in comparison to the roughly $30,000 spent on iPhones of this type in the fall of 2022 that makes the record $63,000 price seem extraordinary.
It should be noted that said auction also includes a number of other products including a still working Apple-1 computer signed by Steve Wozniak, a ROM chip signed by Steve Jobs, and a letter written and signed by Steve Jobs or Think Different. ..
The Apple-1 signed by the co-founder of Apple costs much less than expected at $500,000. It sold for just $273,202, which is just over half the expected price.