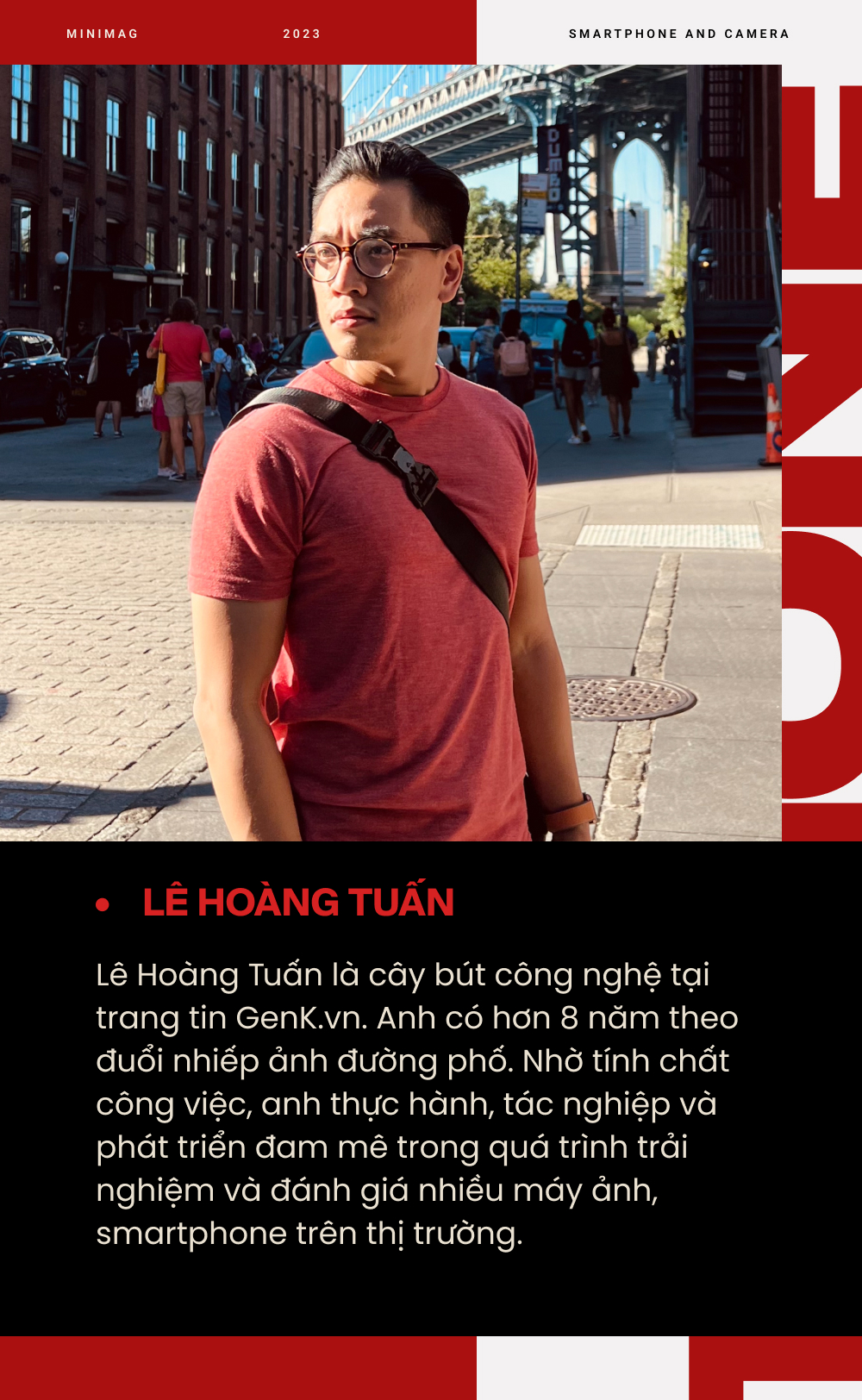 Alex Walker-Todd of TechRadar once wrote, "Phone companies should stop pouring money into collaborations with photography brands and instead focus on researching and producing products that best suit users' needs.". For me, this writer is partly right, but not entirely right, at least for now. Here are the reasons from my personal point of view – from the perspective of someone who has struggled with a lot of smartphones and cameras over the years.

Admittedly, the camera on smartphones in recent years has advanced very quickly in terms of hardware and software, where artificial intelligence also plays an equally important role.
Let me reiterate what smartphone manufacturers are doing in photography: from Space Zoom, Nightography, and Super Macro, to applying AI to fine tune better photos, "smoother" selfies, or even make the moon more visible. However, what most smartphone companies have not been able to do but are always on stage to confidently deliver a pat on the chest, is color accuracy, image depth or smooth color grading.
Hasselblad, Leica, Zeiss are the "old" names in the photographic industry, and today's smartphone companies are just newbies getting into the subject. Therefore, it is not strange that a smartphone company can make a product with good hardware that meets many user needs, but when it enters the photography field, it is definitely still there. Many surprises need other "elders" to teach.
When you don't major in something, you should go to school, or at least make friends with someone knowledgeable in that field. In other words, if you want to be "good" at photography, go shake hands with camera manufacturers.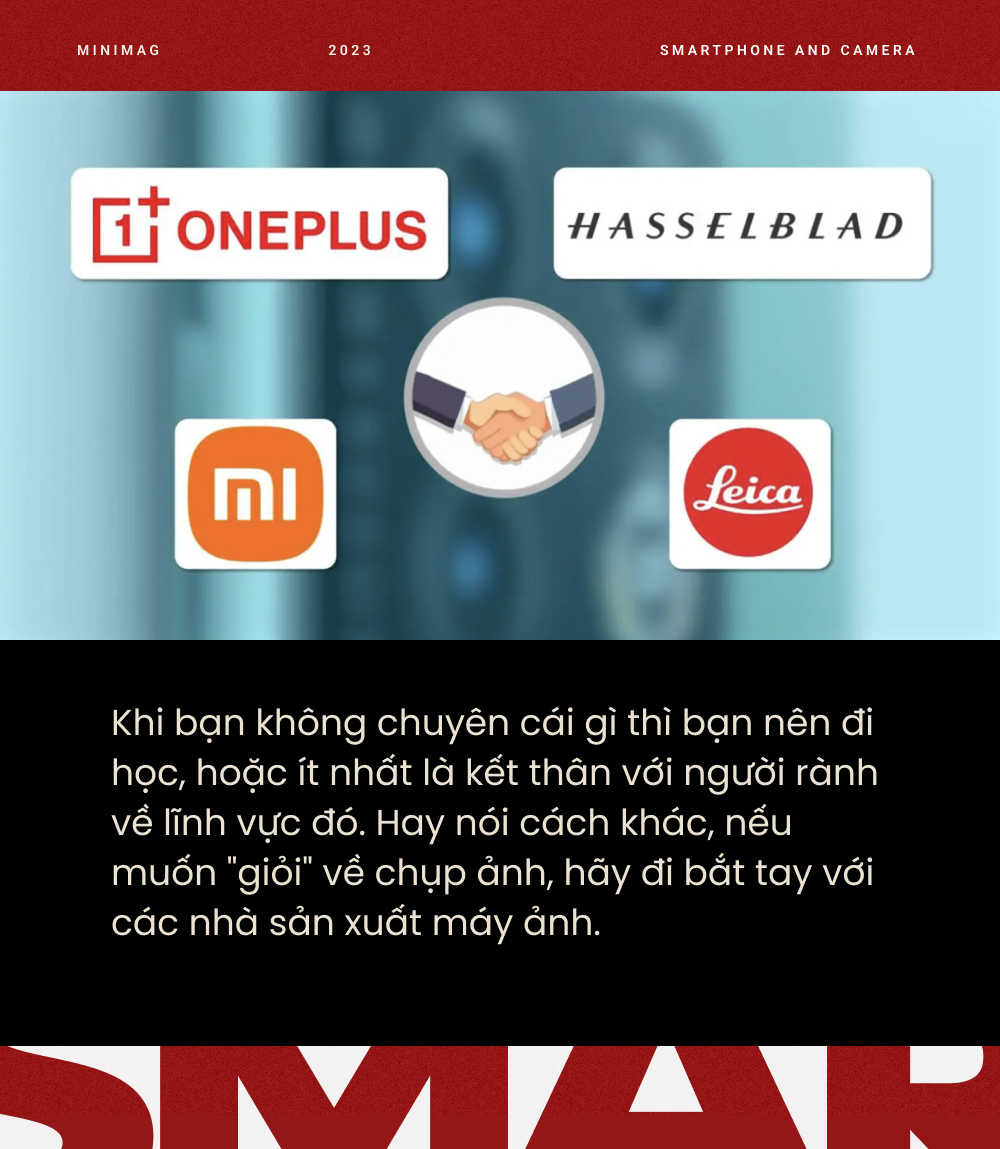 Surely those who have used products from Xiaomi or Oppo, Vivo … have noticed that sometimes the colors in the water tend to be too bold, or sometimes too sharp in some cases, especially when the lighting conditions are complex or dark. This is when companies like Hasselblad or Leica need to step in to change step by step, and what we can clearly see is Color Science. ").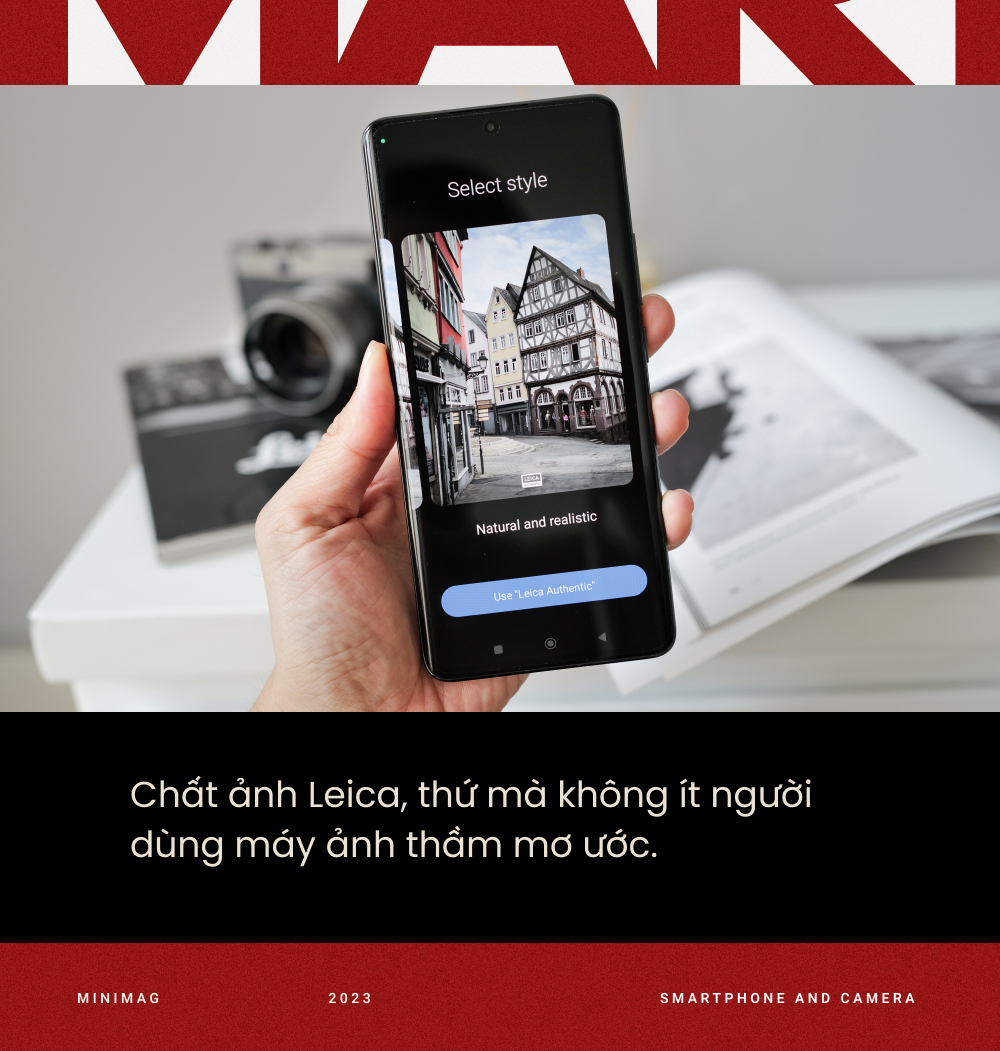 According to TechInspection, no OnePlus smartphone bearing the Hasselblad logo had hardware from the Hasselblad family, and instead, the company worked together on the mod so that the camera from Oneplus could reproduce the image quality of Hasselblad cameras.
As for the marriage between Xiaomi and Leica, this German camera company has not only "taught" Xiaomi how to better control the quality of the resulting photos through software, but it seems that their relationship seems to be stronger. deeper when working together to create the most complete camera system for the Xiaomi 13 series.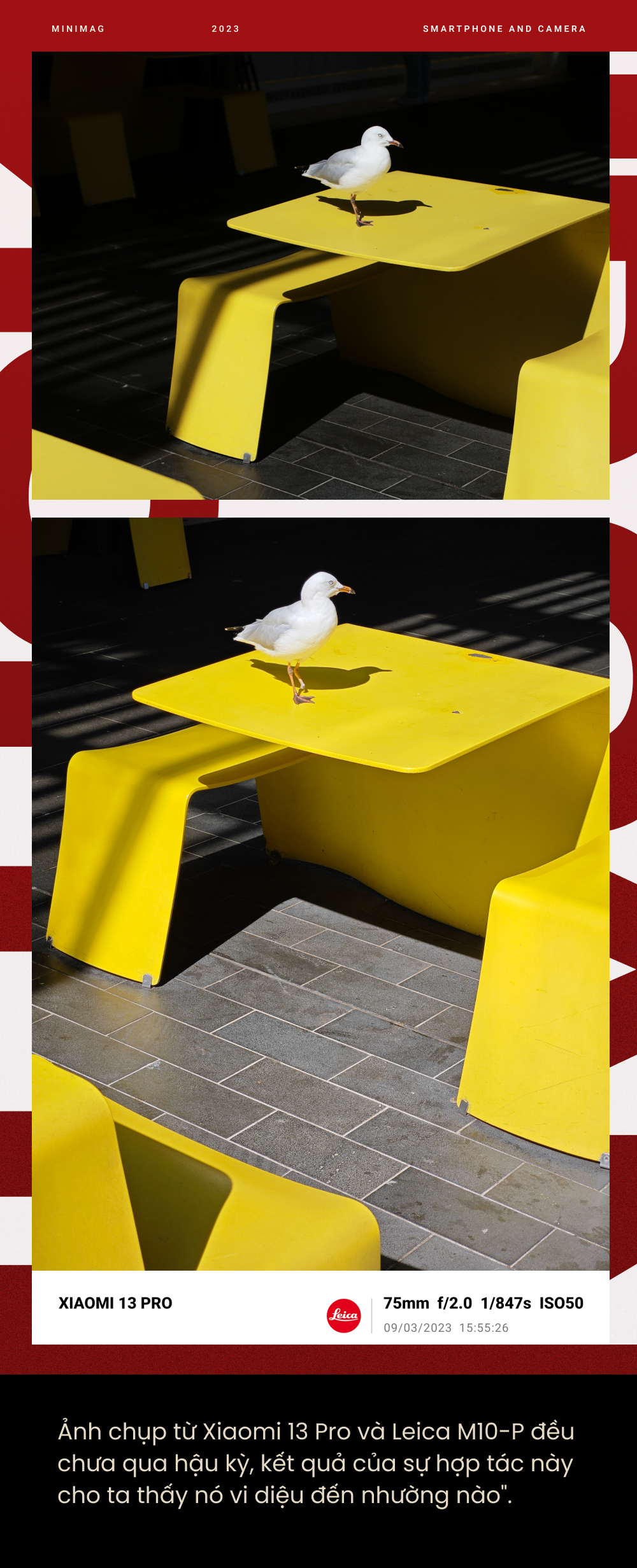 In Xiaomi's latest press release, they confirmed that the Xiaomi 13 and Xiaomi 13 Pro are impressive thanks to the system co-manufactured by Xiaomi and Leica. "Using Leica's professional optics, as well as integrating advanced algorithms and software, the groundbreaking duo promises an authentic Leica user experience and a solid hardware foundation for producing excellent quality images with high resolution, large apertures, and virtually imperceptible distortion."Xiaomi side added.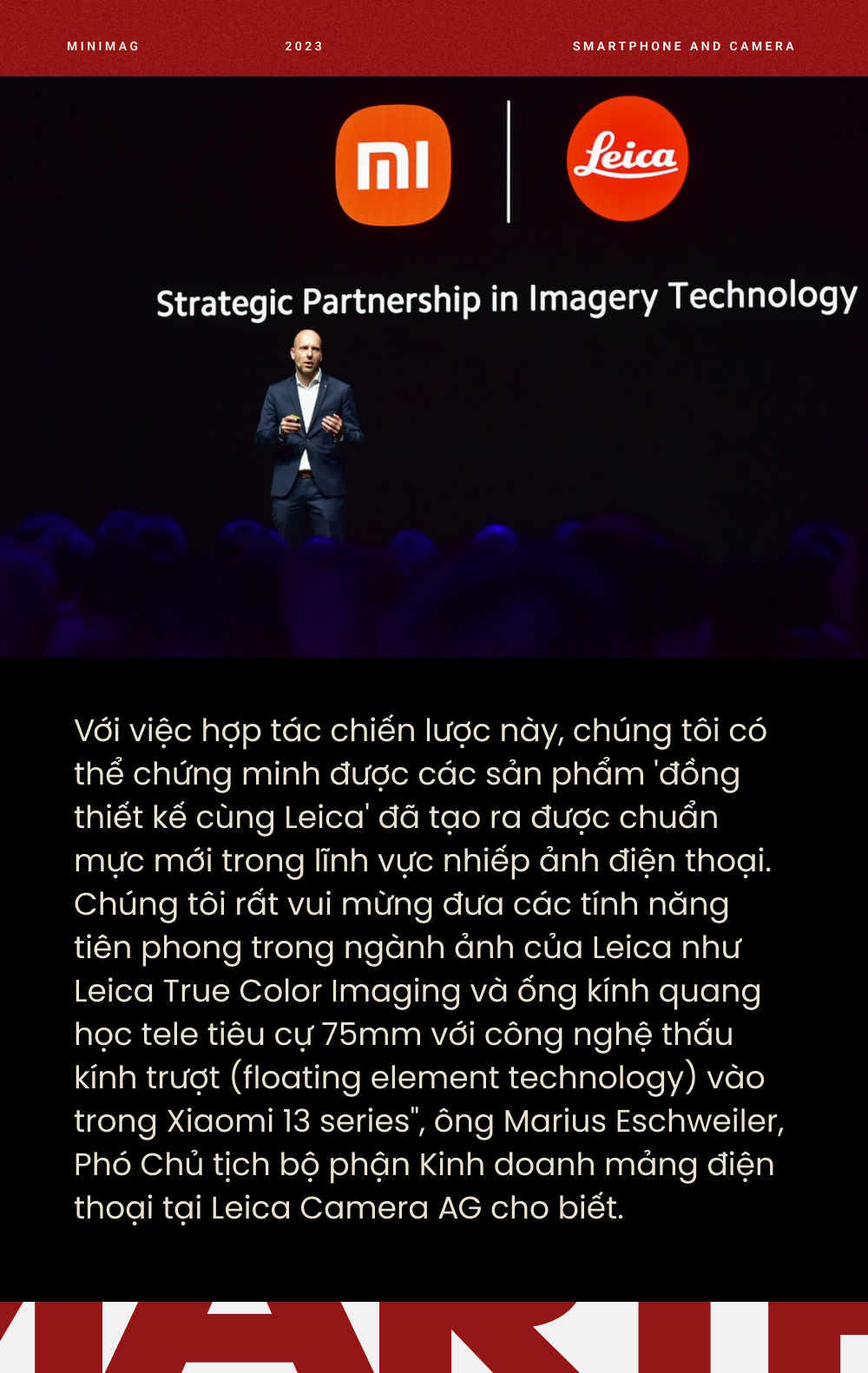 This collaboration produced such cute "babies" that I didn't need to post-process or apply any third-party software filters.
In addition, this Color Science story is not only in both smartphone camera companies, but in addition to that, there is also a "third person" that appears here. When cooperating with camera companies Hasselblad or Leica, some ambassadors (ambassadors) also have the opportunity to try these smartphones before they go to market. With their long experience in photography, the suggestions given to the smartphone camera software development team are more valuable than any average user.

As mentioned earlier, the ambassador plays an equally important role in helping the smartphone manufacturing team fine-tune to get the best image quality. But not only that, the social media posts of these ambassadors (or even famous KOLs) also help promote the smartphone itself and create more impressive effects.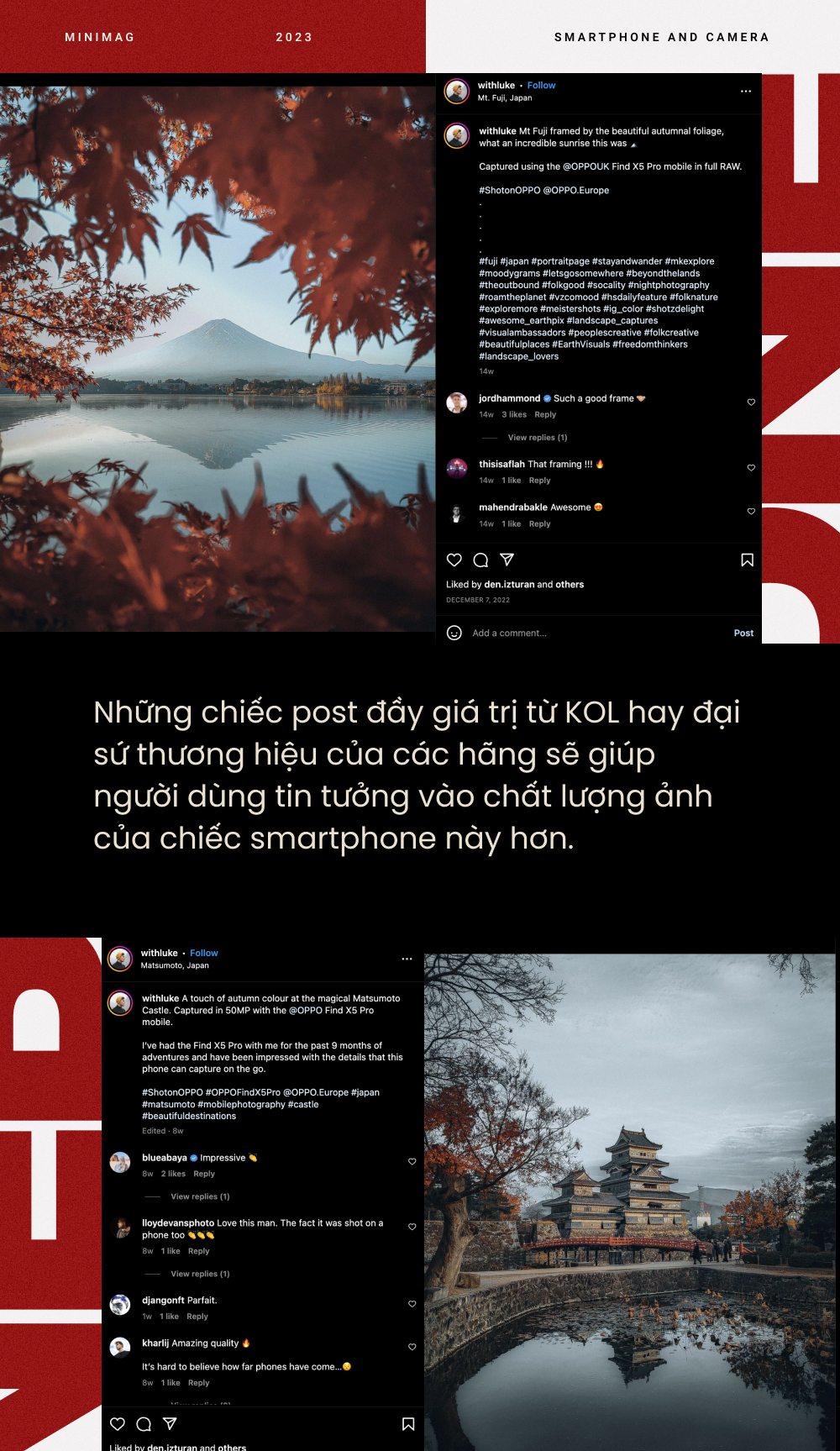 In other words, suddenly these "wooden bars" are covered with a layer of professional glossy paint that makes any customer look at them in awe and even ordinary users who do not know how to take pictures. They will think: "Oh, with the quality of this camera, maybe I will be more beautiful when I take pictures!".
Along with the certification logo from the reputable photography company, the price of the smartphone has gone up a lot around this time as well. Looking back at the Xiaomi 12 Pro launched in the same period last year, the official opening price at that time was only VND 27,990,000 and this year, when the marriage contract with Leica was introduced, the price of Xiaomi 13 Pro went up. 29,990,000 VND.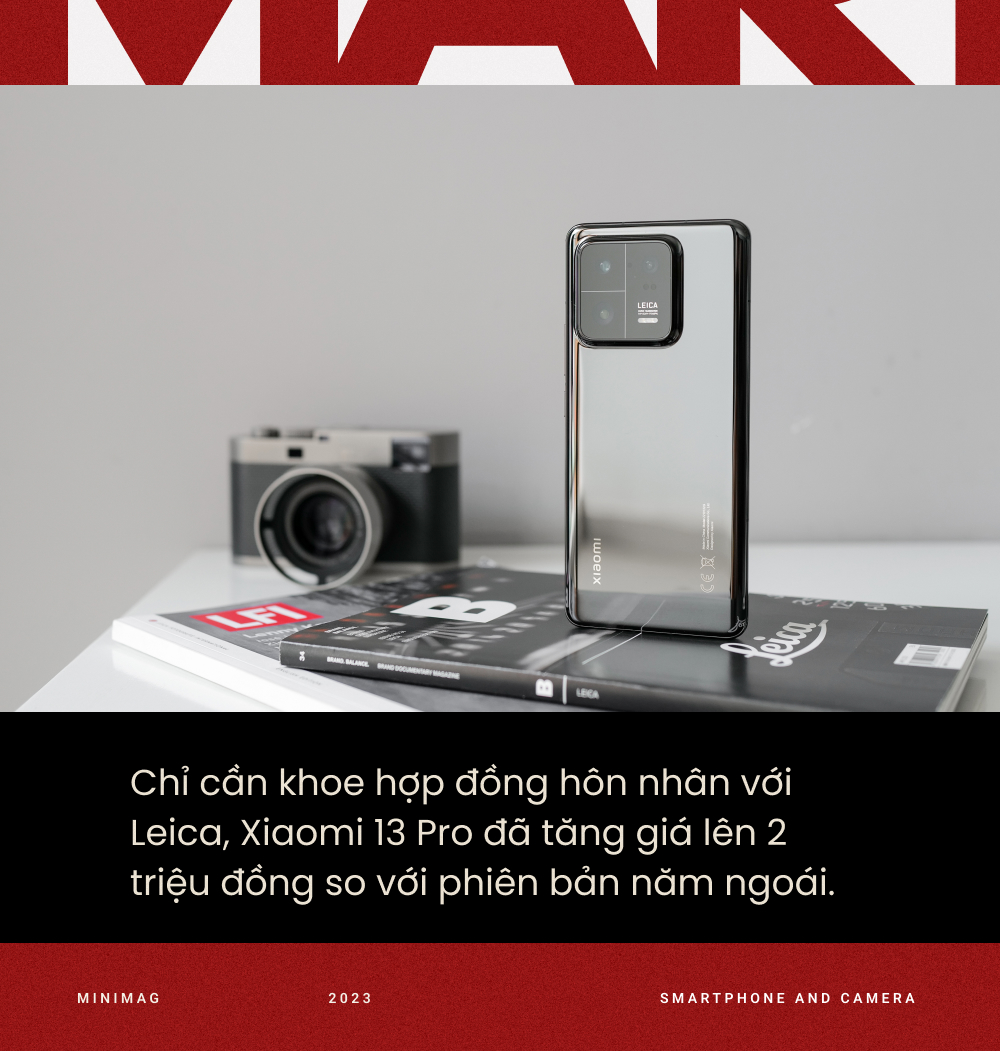 Raising prices or getting the picture quality "right" is only one side of the business story, that handshake is more profitable than we ever thought possible.
Leica, Hasselblad are very well-known names in the manufacture of photographic equipment in the European market. However, the price is 3-4 times higher than other camera brands on the market, which makes it difficult to reach the general public. By collaborating with smartphone brands such as Xiaomi, OnePlus, Oppo or formerly Huawei, users can now touch and experience the picture quality they have long craved, at an affordable price.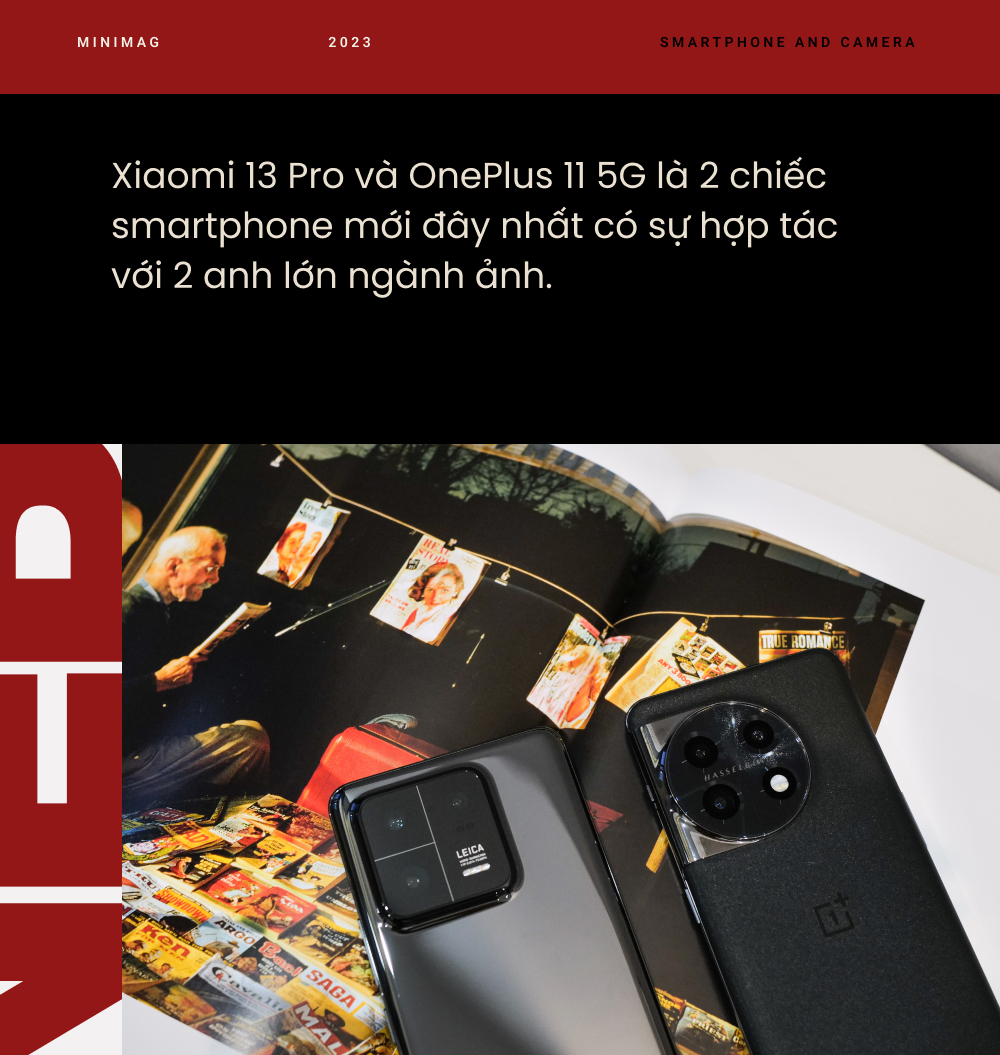 In turn, for smartphone brands, this collaboration helps them hope to increase sales and above all, gain market share globally. Also according to TechInspection, OnePlus' market share in Europe increased in 2022 more than the previous year thanks to the partnership with Hasselblad.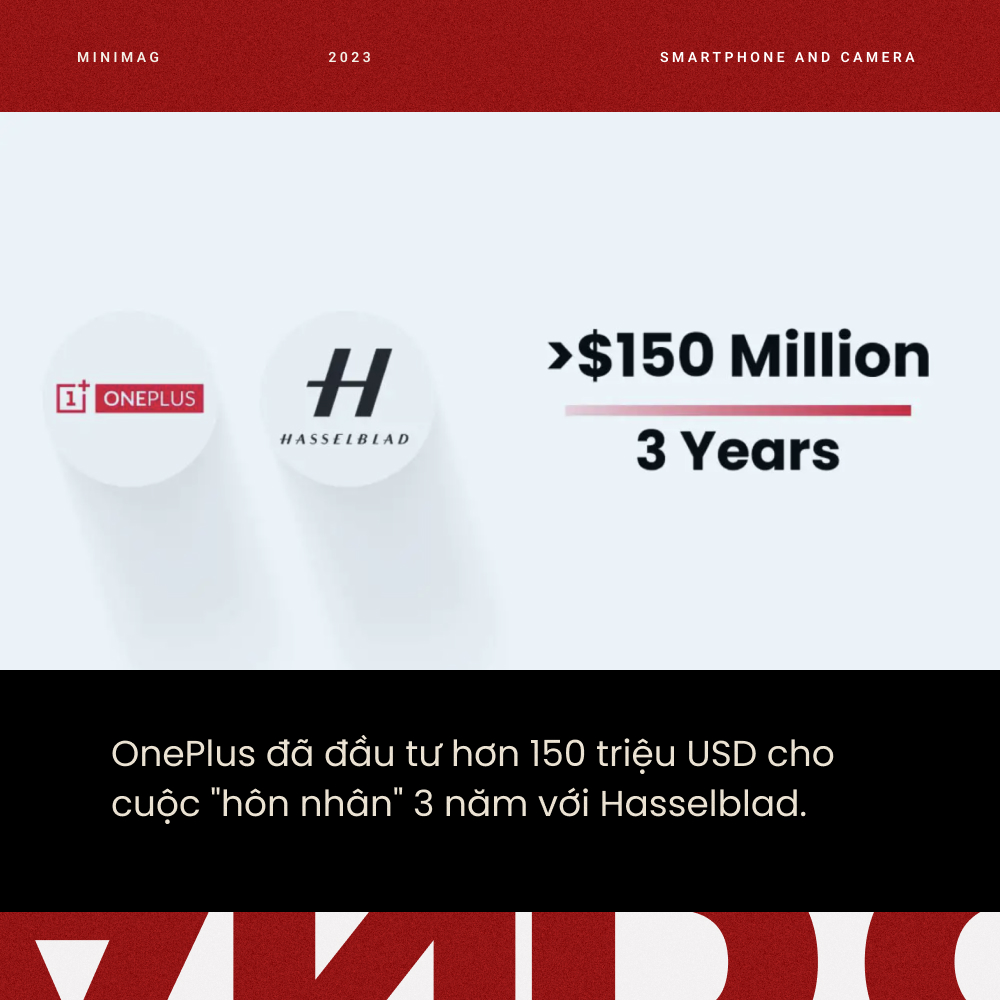 Another interesting point is that luxury photographic brands such as Leica or Hasselblad do not have as high sales as famous brands, which is understandable because their selling prices are high and it takes time to handcraft, and production takes longer. Therefore, cooperating with a large amount of money also helps a lot in business activities.

As a user and also someone who often uses both a camera and a smartphone camera to take pictures, I hope there will be marriages like this in the future, and it doesn't stop at learning Color Science but in addition will get deeper into hardware. If Hasselblad ever makes the camera part of Oppo/Oneplus, or does Leica want to dig deeper into the hardware rather than just Xiaomi's lenses? I'd be glad for that, and I hope many others will be, too.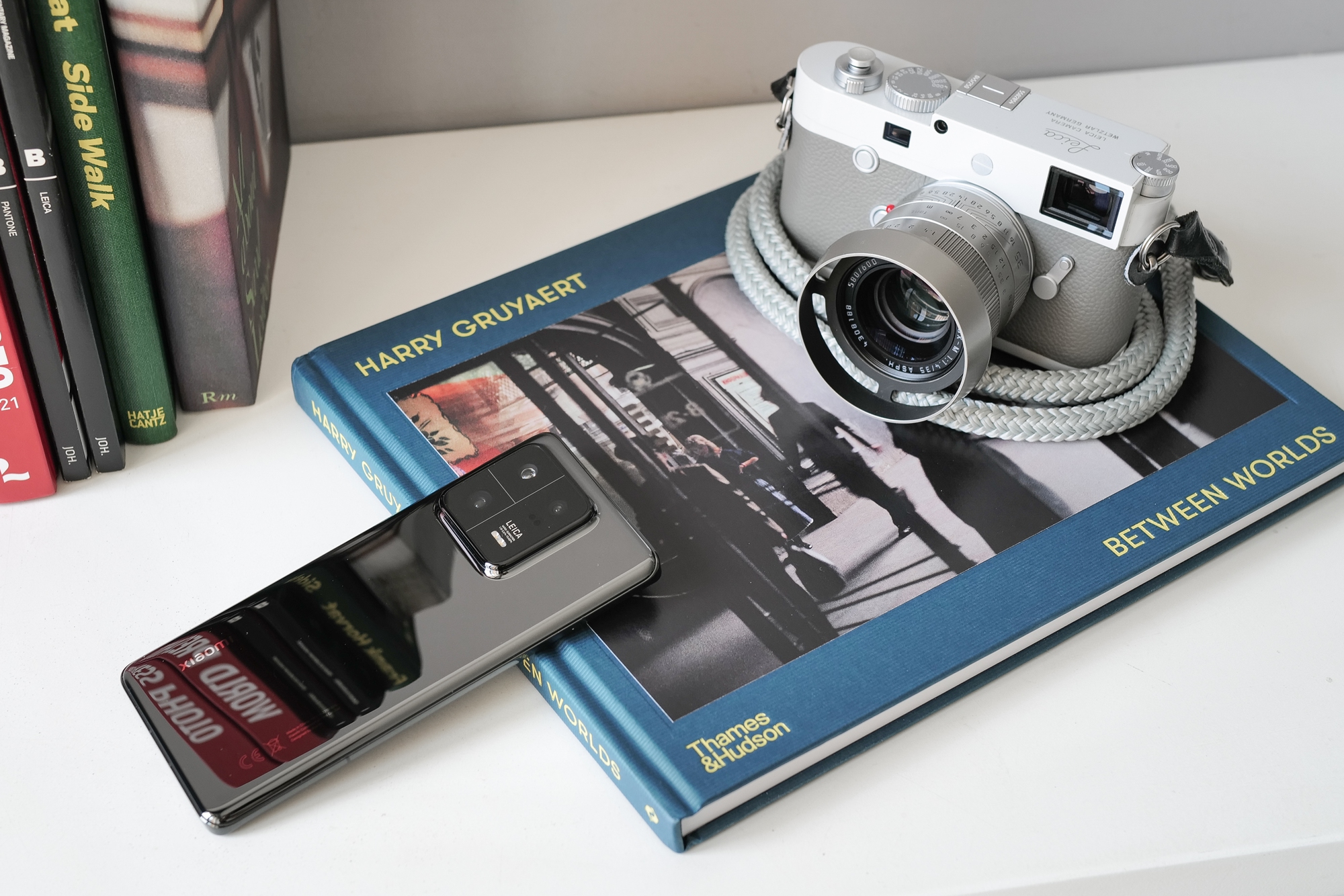 The phone still can't replace the camera, but these marriages will be the catalyst that allows non-photographers to get high-quality photos in a snap without a lot of post-production work, or like those who want to own an expensive camera brand, still They can open their wallet to spend less and try it out.
For me, not only will the camera company or smartphone company benefit, but also the user—if and only if this marriage lasts forever.
References: TechRadar, TechInspection.