So the Galaxy S20 handsets are finally here. They bring several new premium features and upgraded hardware so let's take a look at the top 10 features of this behemoth of a handset which could arguably be the smartphone of the year 2020. The Galaxy S20 Ultra has a 6.9″ QHD+ display with 120Hz refresh rate and 240Hz touch sensing rate which means smoother animations – something games and apps will benefit from the most. Higher touch sensing rate will mean it's going to respond to your touch pretty quickly, for comparison, the Note 10+ has 120Hz touch sensitivity so you're surely going notice a difference.
All the S20 handsets will be snappier than ever. After upgrading the camera so extensively, it only makes sense that Samsung would offer consumers the world's best screen to view their images on. Samsung is betting big time on the camera performance of the Ultra. The S20 Ultra has a 108MP camera with the biggest sensor that Samsung has ever put on a smartphone.
Using 9-in-1 pixel binning, the camera can capture 12MP photos with the equivalent of 2.
4µm pixels, which promises to set a new benchmark for low-light photography. The phone can also record 8K videos at 24fps, And from anywhere in a video, you will be able to grab a 33-megapixel still photo. Arguably the coolest camera feature – which is present on all the S20 variants is "single take mode", which allows you to move around the subject while automatically capturing a small portfolio of video clips and snapshots. This is a one-tap process, with Samsung's AI doing much of the hard work. The S20 Ultra has 12GB RAM for the base variant and can have up to a massive 16GB.
Yes, you heard that right 16GB of RAM on a smartphone. We live in a world where we want everything to happen in an instant. 16GB RAM will make sure all your apps and games can stay open in the memory which will let you open the apps and games in an instant without ever refreshing them. The amount of RAM doesn't make your phone run smoother or let your apps run better, It only decides how many apps you can run at one time. Considering even social networking apps have become memory hogs these days, 16GB will come in handy if not today but surely tomorrow.
The other standout feature of the S20 Ultra 5G is its 100x zoom, which comes mounted on the side of the camera apparatus.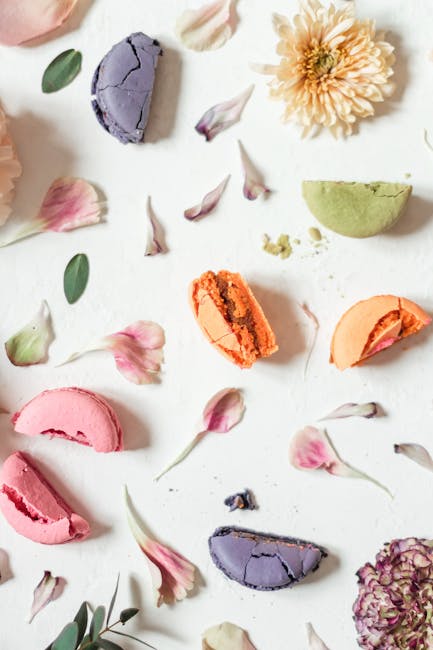 Zooming in the first 10-20x on the S20 Ultra produces some decent photos, but things quickly deteriorate after that. By the time you get to 100x zoom, you're basically taking a picture of a blob of pixels that somewhat resemble your subject. But while the 100x zoom feels a bit like a party trick, you can still capture pretty decent shots with more reasonable zoom levels, without feeling as though you've lost too much fidelity. All the S20 variants will have super steady OIS which isn't the same as super steady video on the Note 10.
It applies to both photos and videos. It provides professional gimble like experience which uses software and hardware to provide shake-free photos and videos unlike any other smartphone out there. The S20 Ultra has a mammoth 5000mAh battery. That's insane but considering the other hardware of the Ultra such as 120Hz 6.9″ display which will eat up a lot of battery juice, 5000mAh should help push the device a day of heavy use with ease.
The S20 Ultra supports 45W of fast wired charging and 15W of wireless charging and 15W of reverse wireless charging.
Even with an insane price tag, Samsung will not include the 45W charger in the box, you need to purchase it separately by paying 50 bucks. They'll give 25W charger instead which is pretty good by the way, charges the device pretty quickly. All the S20 variants have in-display fingerprint scanner. It's the same ultrasonic scanner found on the S10 and Nonte 10.
Samsung hasn't mentioned anything about it at the event so I guess the hardware remains unchanged. You can use a pinch gesture on the screen while recording video to zoom in or out, and as you zoom in, the sounds of the subject you zoom in on becomes louder. There's a dedicated mic for it on the camera setup similar to the Note 10 Plus. The S20 Ultra is the first Samsung handset to use the latest gorilla glass 6 protection on both front and back glass as well as on the camera module. The S10 had the gorilla glass 6 only at the front and 5 at the back.
So the Ultra can survive more drops and from higher heights. It also has a 40MP front camera, 128GB of base storage that goes up to 512GB and an option to expand it up to 1.5TB with a microSD card slot, best in class processors, a premium chassis compared to Aluminum and also an insane price tag of $1400. Thankfully There's a 4G version too in countries with no 5G infrastructure and that will likely cost 100 to 150 less. Do let me know what do you think about this handset and as always I'll see you tomorrow.
..Peace out!