According to the information we received, recently, many "mobile" realme models from the Chinese market have encountered the situation of not being able to use the SIM card in Vietnam. It is known that the first smartphone that encountered this situation was the realme 10 Pro + 5G, and so far, there have been more cases of realme GT Neo5 devices that also suffer from the same SIM lock situation.
The Vietnamese mobile network SIM card cannot be used
Specifically, when opening the box and setting up the phone in the first step, if a SIM card of a Vietnamese carrier is inserted, the device immediately displays the message "Network Lock", in which the phone's calling functions are blocked. to the current region (Vietnam), including listening, calling, and texting. However, Wi-Fi and Bluetooth can still be used normally.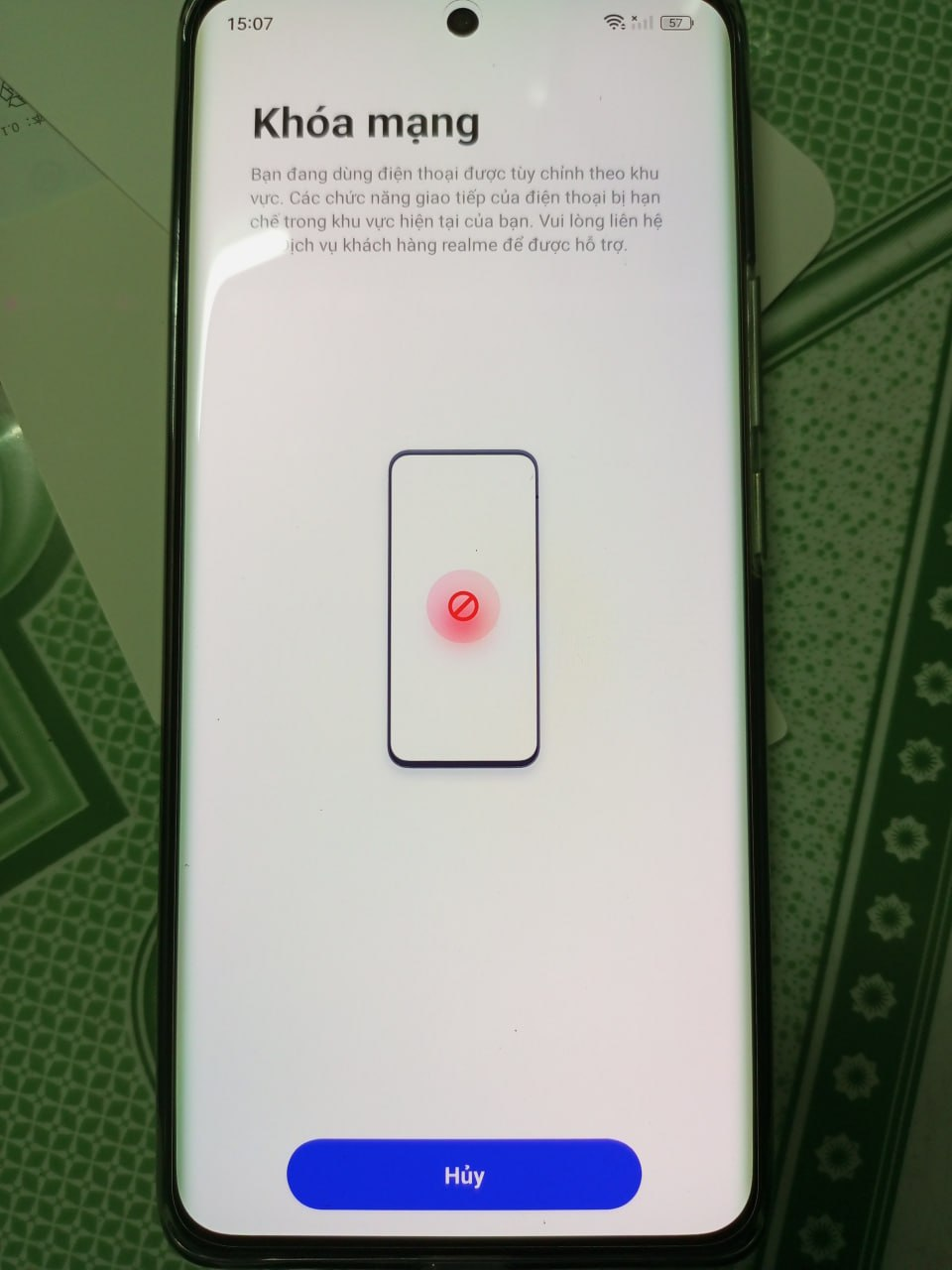 Speaking to reporters, a shopkeeper specializing in selling Chinese domestic phones on Xa Dan Street said that this may be realme's move to closely manage the situation of domestic phones sold in other markets. He also said that in the case of realme 10 Pro +, this device now has a ROM (system software) that completely overcomes the network lock situation. Meanwhile, with the realme GT Neo5, currently the only way is to ask realme support team in China for help.
In order to "unlock" to use Vietnamese carrier SIM cards, users will need to request a 16-digit code provided by realme. Then proceed to enter this number sequence into the device's system by opening the dial pad and dialing the number in the format *#3988691#. However, according to the above phone store owner, "getting a code" from realme is now more difficult than before because many people know this way.
Now getting a code is more difficult than before because many units have also sent messages to support, realme regards this as unusual behavior and has made it more rigorous. When requesting support, you not only need to provide the IMEI number, but also an official purchase receipt is required .This person shared, and at the same time advised users not to buy realme GT Neo5 temporarily, partly because the network lock could not be overcome, partly because the price of this machine was still very high in the initial stage.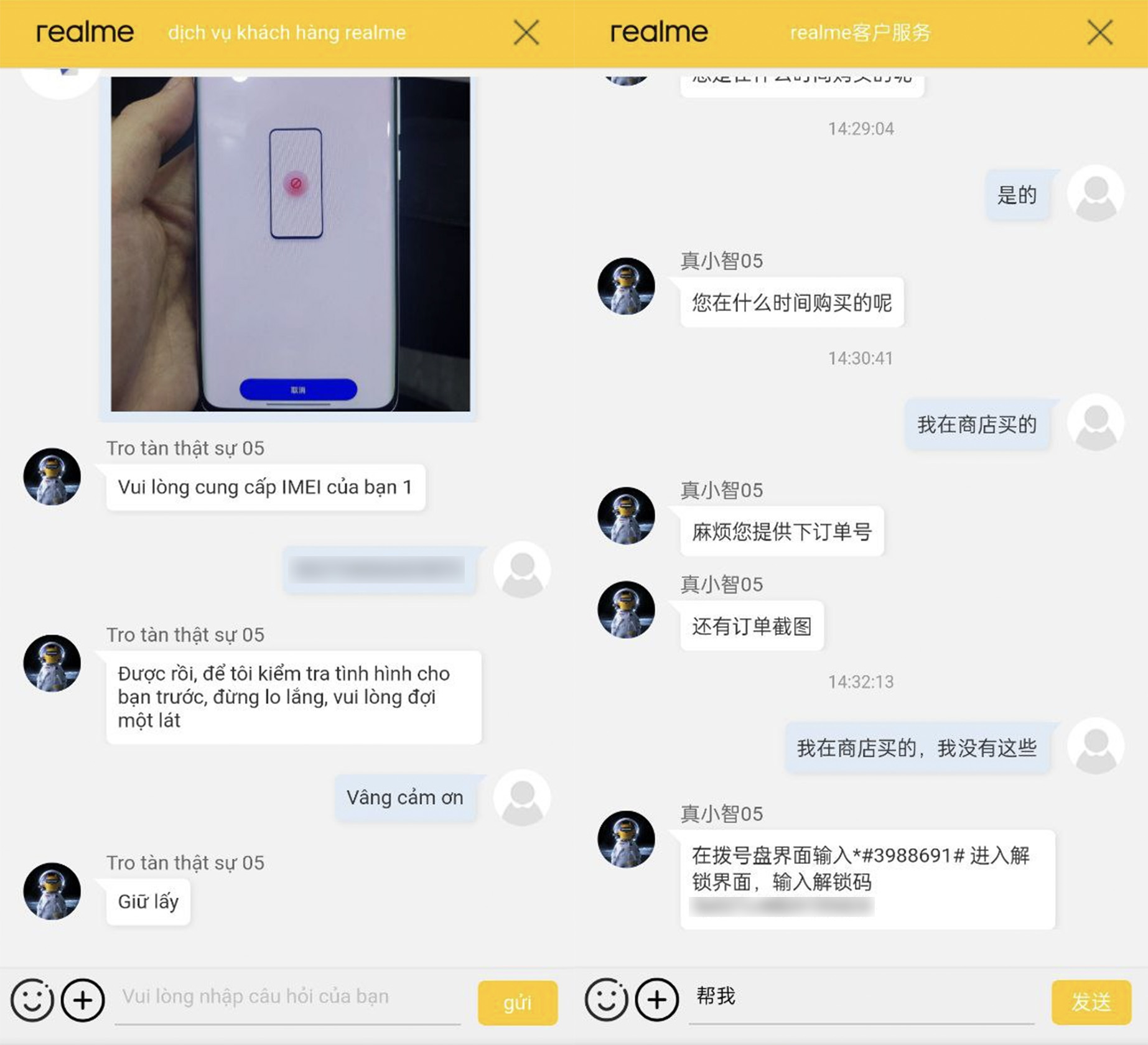 Previously, some cases of OnePlus mobile phones from the Chinese market to Vietnam also encountered the same network lock situation. Meanwhile, Xiaomi has also made moves to prevent users from installing international ROMs to local devices and vice versa. However, these moves are not considered difficult because users can still "circle the law" easily.
Pros and Cons?
The advantage of laptops from the Chinese market comes from their affordable prices, and they always have more powerful hardware than the original products in the same segment.
For example, in the price segment of around VND 6-7 million, realme 10 Pro+ stands out for its high-end design, edge-to-edge curved screen, 108MP camera, and strong performance with Dimensity 1080 chip and 67W fast charging. Or some other options also come from realme such as realme Q5 Pro at a price of less than 6 million with a Snapdragon 870 chip or 80W charger or GT Neo2 at a price of 6 million with a Snapdragon 870 chip and a 65W charger.
Meanwhile, at the same price, realme Vietnam introduces users to realme 10 4G, which has a not-so-stellar design, worse performance (Helio G99 chip), doesn't support 5G and charges much slower. This makes Vietnamese users, especially young tech-savvy users, choose domestic mobile products from China.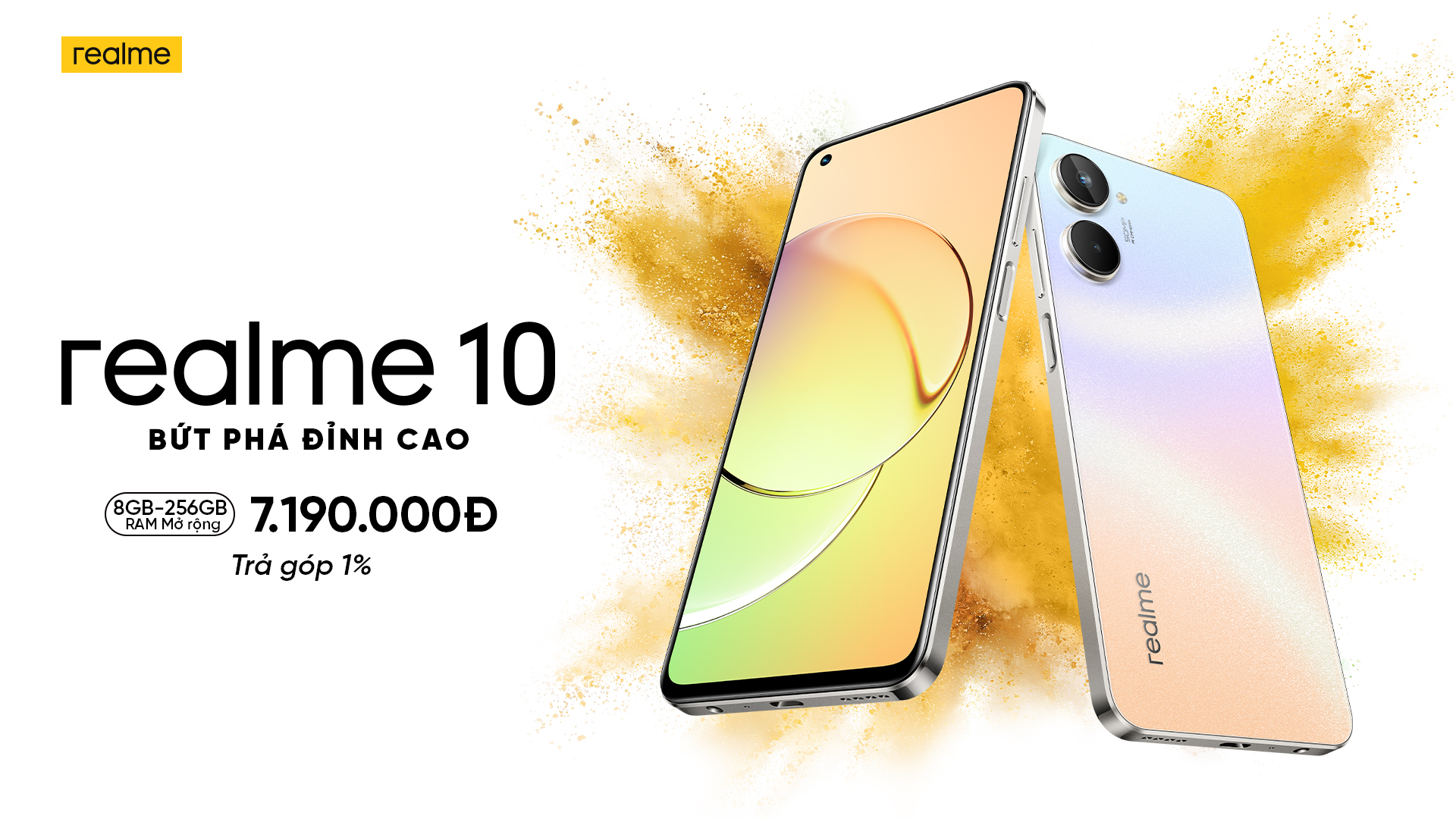 "Chinese domestic phones are still taking a place in the Vietnamese market thanks to the high demand from young people. Recently, realme and Xiaomi are two brands that Vietnamese users prefer when choosing these items."Mr. Trinh Hai, representative of Hay Phone Store, shared with reporters.
However, in addition to the advantages of superior hardware compared to the original hardware, mobile items still have certain shortcomings that users need to face, such as the system software has many unwanted apps from China, does not fully support Vietnamese, or has no app Play Store. Pre-installed store. These models are mainly not covered by the official warranty, but depend on the warranty of each store from which the user chooses to purchase.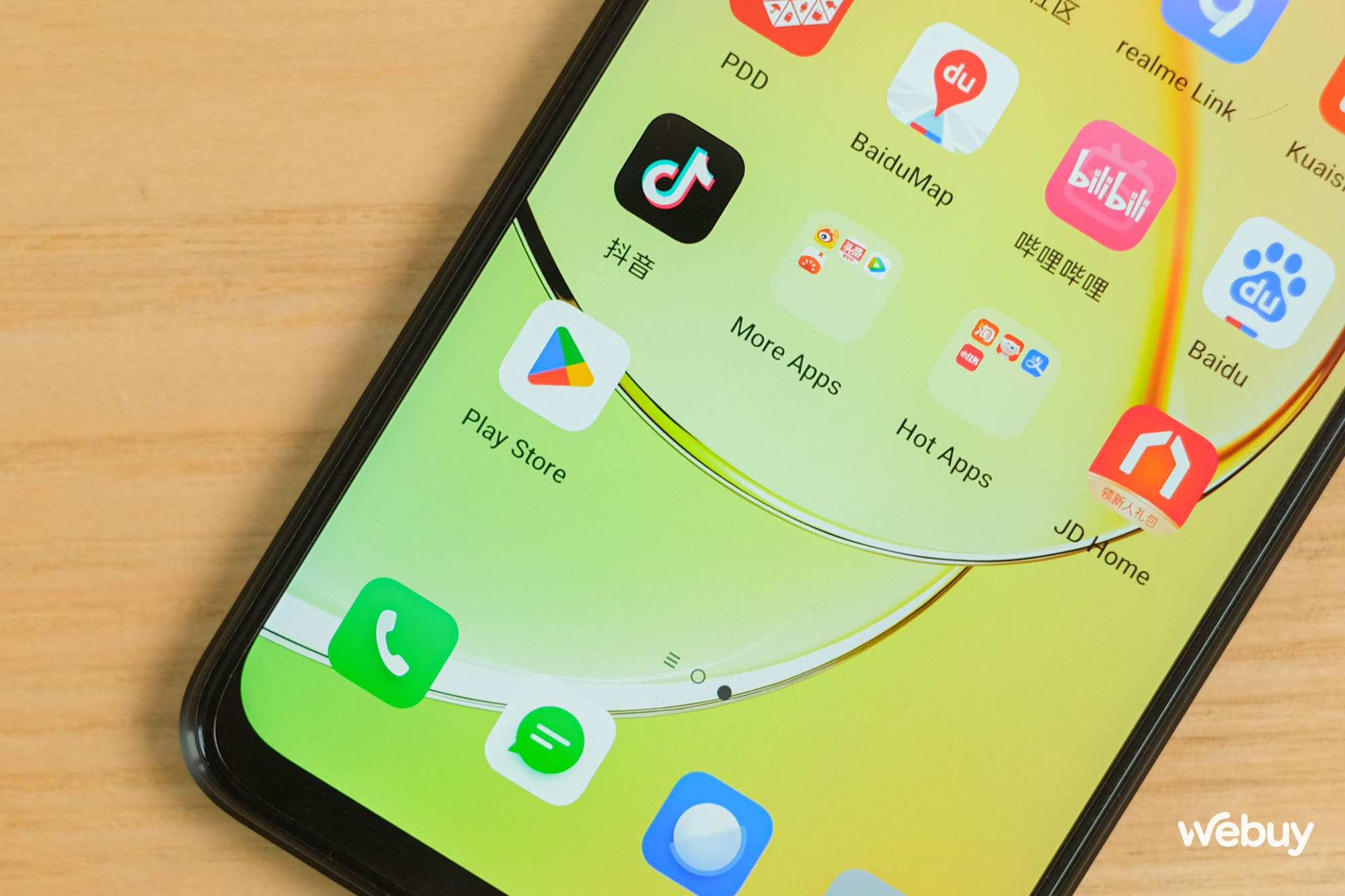 The fact that local realme phones are network locked when using a Vietnamese telecom network SIM card continues to create a huge barrier for Vietnamese users. Although there is still a way to "circumvent the law", for those who are not tech-savvy, these phone items are not a suitable option. Therefore, although there are strong hardware advantages, in terms of overall use experience, mobile phones in general are difficult to attract the majority of Vietnamese consumers.