Find N2 Flip was recently introduced by OPPO in the Vietnamese market, at first it marked OPPO's entry into the field of foldable screen smartphones, almost monopolized by Samsung.
Although OPPO has two lines of foldable smartphones, Find N2 and Find N2 Flip, bringing the "clamshell" foldable model to sell originally in Vietnam is a "wise" move. Because even Samsung just wants to increase sales of this product line (Galaxy Z Flip4) instead of the expensive Z Fold line.
Referring to the price, Find N2 Flip initially received a lot of attention from Vietnamese users because of its attractive price, only VND 19.9 million but also included many gifts. That's a perfectly reasonable price for a "more" foldable screen product like the Find N2 Flip.
4 "Best" and also 4 reasons to own the OPPO Find N2 Flip
One factor that makes the Find N2 Flip so strong is the technology OPPO calls its groundbreaking "gradient hinge," which works seamlessly with the main screen to create a sturdy and durable foldable screen with invisible folds. This is the highlight of the injection head that OPPO confidently showed at the recent announcement event.
Compared to the previous generation, the Find N2 Flip Cascade Bending Hinge is streamlined with fewer components, while being more mechanically stable. The built-in hinge makes room for a larger external display, higher battery capacity, and faster charging. The durability of the hinge has been tested and advertised by OPPO to reach 400,000 times, which means that if it was folded and opened 100 times a day, it would take up to 10 years for it to fail.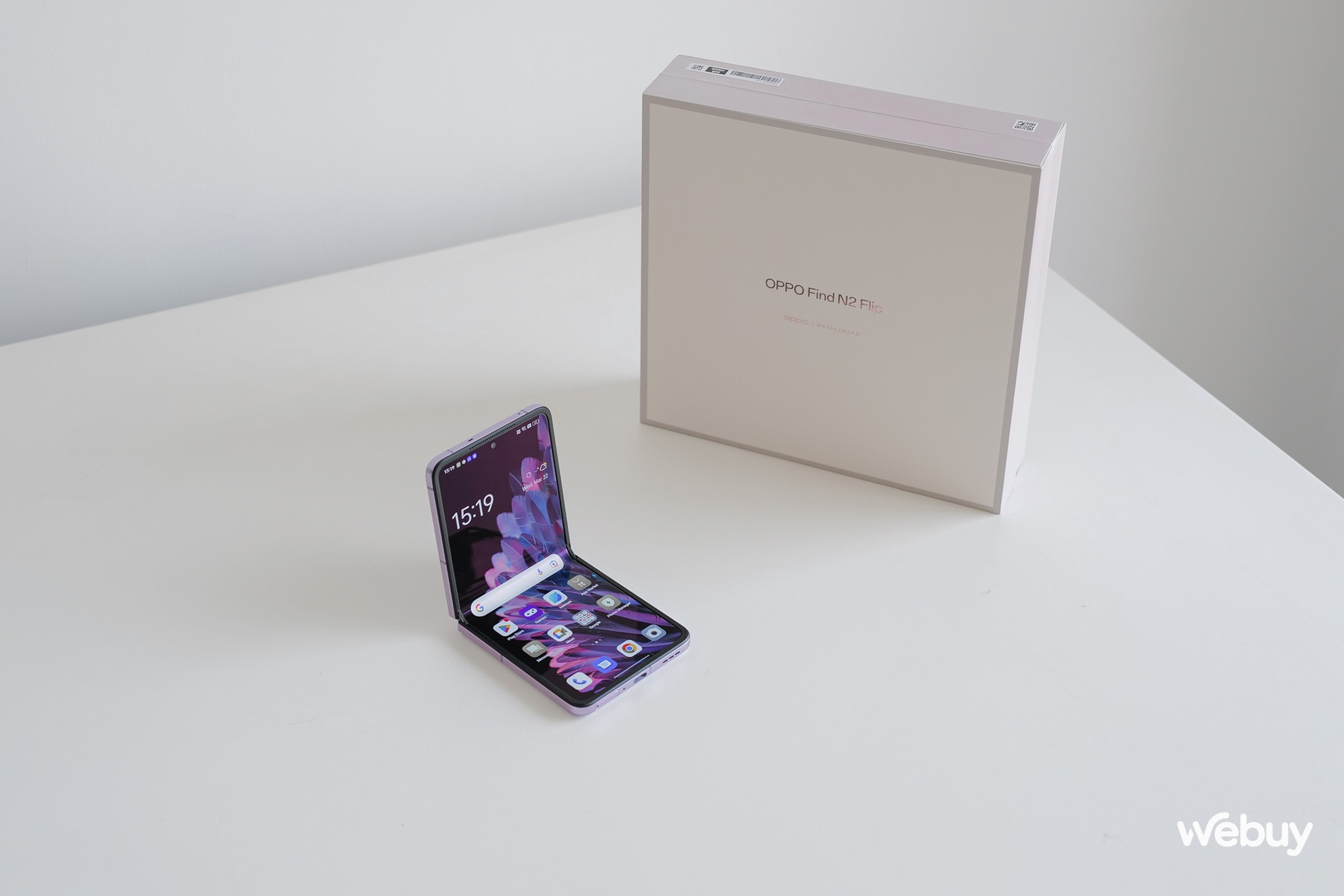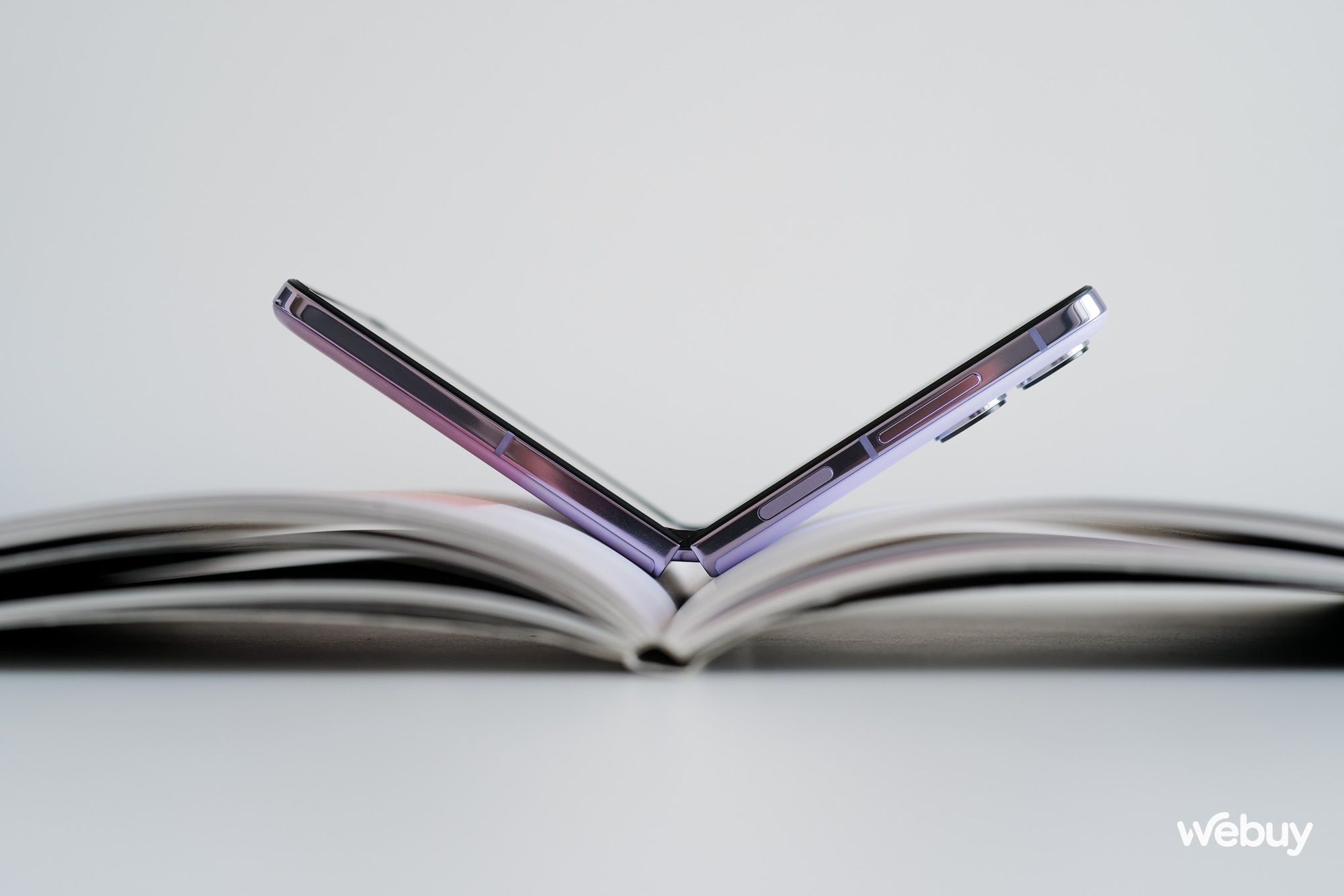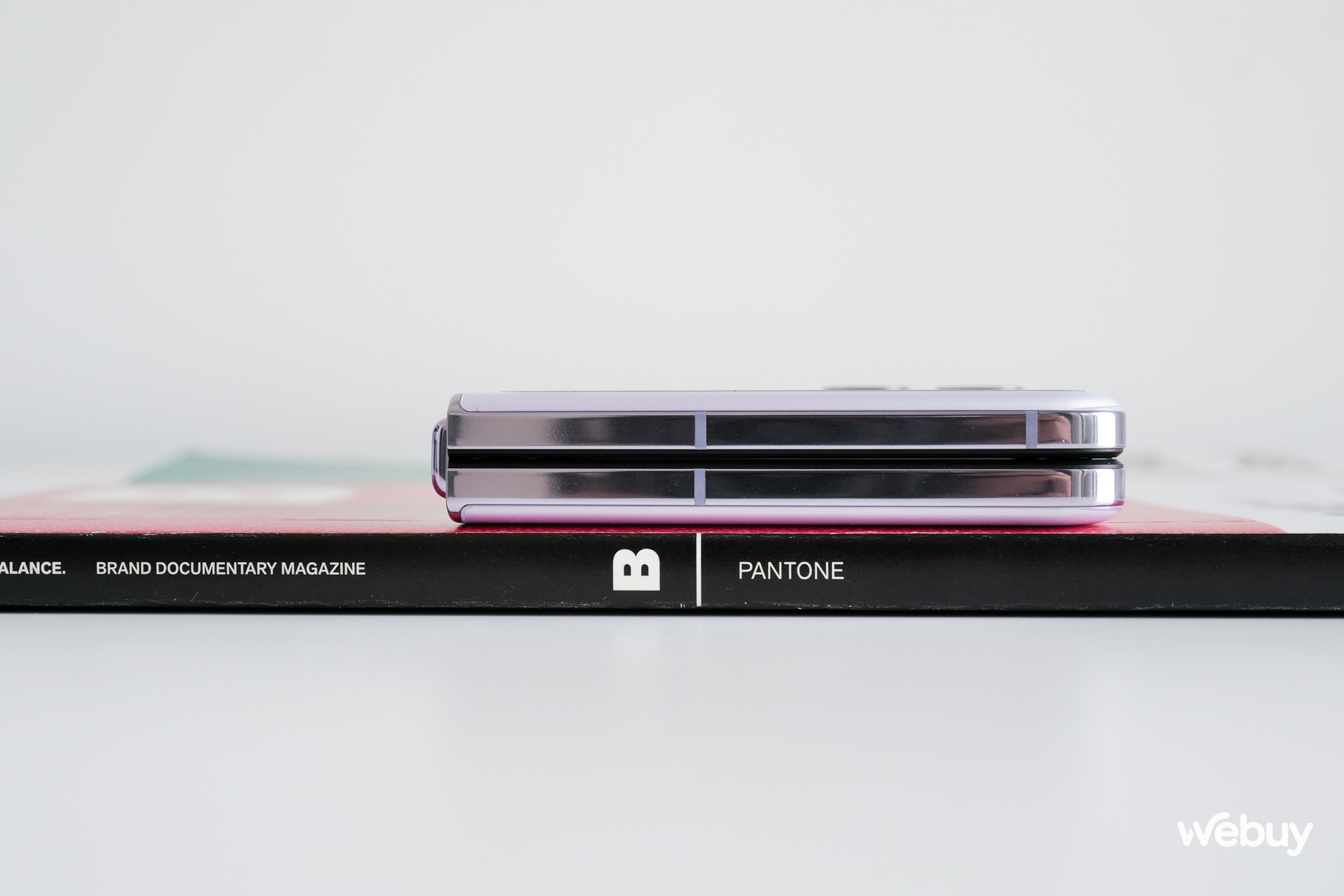 The hinge of the OPPO Find N2 Flip has impressive durability, accompanied by an almost invisible fold
Then, OPPO continues to introduce the secondary screen size as the "clamshell" foldable screen smartphone with the largest secondary screen.
In fact, at 3.26 inches, the Find N2 Flip is officially the vertical foldable phone with the world's largest external display. The large size allows users to take advantage of the screen space to do more than just check notifications or take selfies.
The vertical aspect ratio also makes a difference, allowing the interface to display up to six lines of notifications, the most of any vertically foldable phone currently on the market.
Without having to unlock the phone, users can still quickly reply to messages, take photos, answer calls, set hours, record audio, and more. Simplifying the need for experience also helps users have better control over when they use the phone, ensuring they stay connected even when the phone is folded.
In addition to practical conveniences, the outdoor display also includes cool wallpaper options, such as the feature to interact with five pets, including Cat, Bird, Dog, Mouse, or Rabbit. In addition, users can install a GIF as a live wallpaper, or use the Bitmoji app's character sticker pack as an AOD standby screen. In addition to Bitmoji and OMOJI stickers, the AOD standby screen also shows some useful information like the time, power status, and notifications.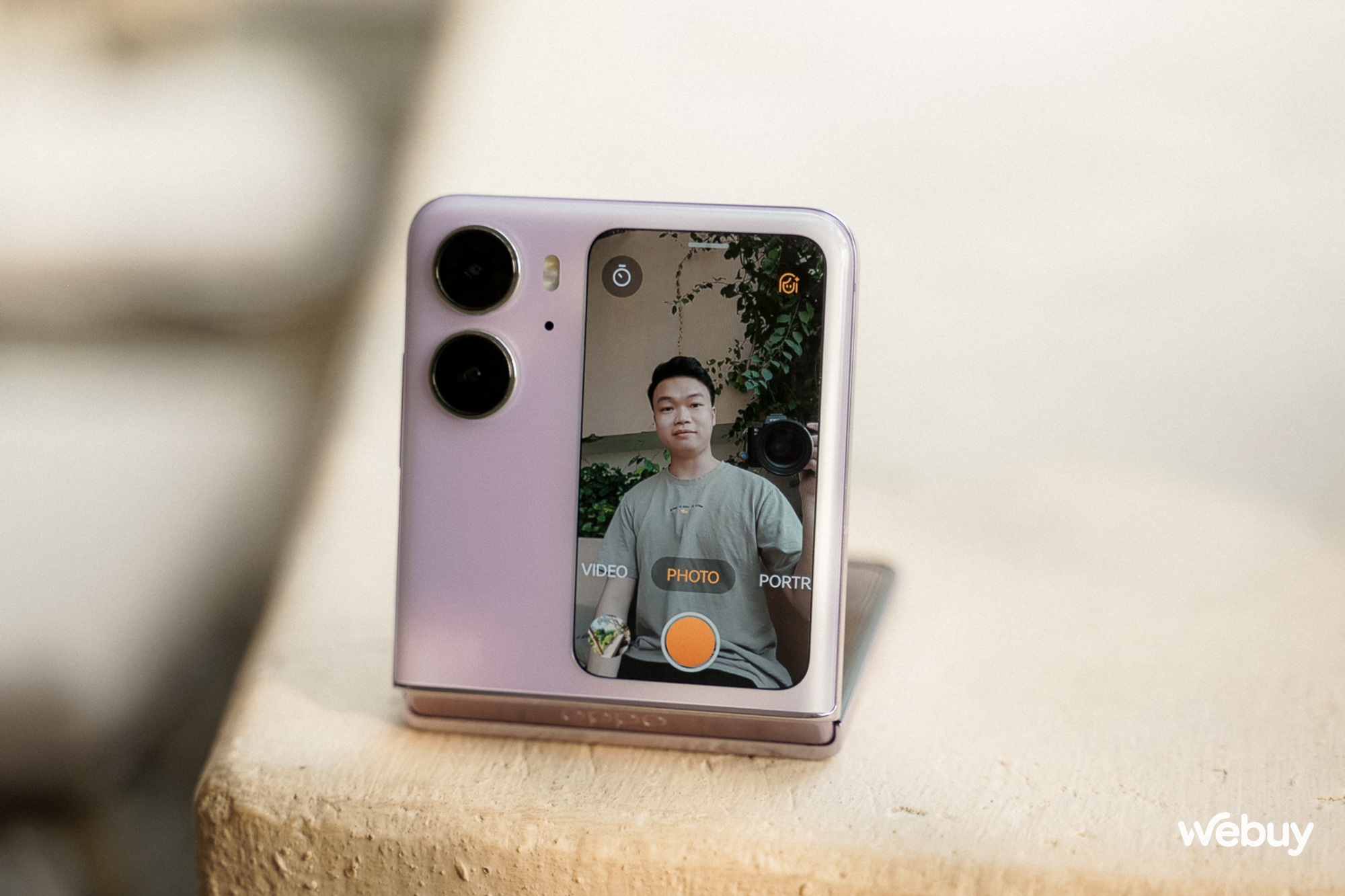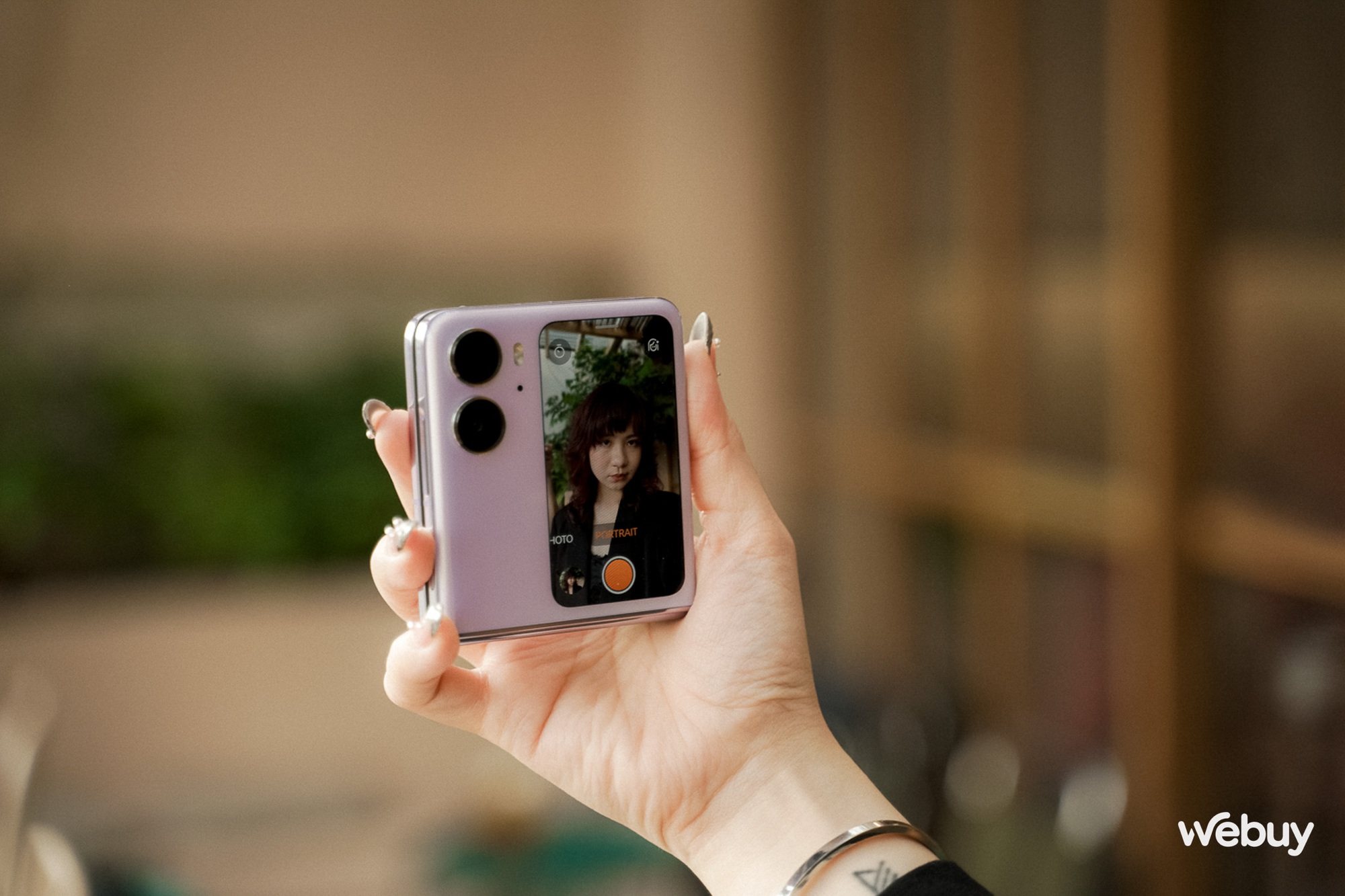 The third "first" mentioned by OPPO at the launch event is the best camera for photography. As a high-end product line, Find N2 Flip is also a joint product between OPPO and the famous camera brand Hasselblad.
Find N2 Flip is equipped with a first-class camera system, with a 50MP main camera and a Sony IMX890 sensor with a large aperture of f / 1.8 / Not only has the best camera parameters, Find N2 Flip also has an integrated image processing unit NPU. OPPO's self-developed image, MariSilicon X, is the key to 4K ultra-clear night movies.
In addition, a partnership with veteran camera manufacturer Hasselblad helps the Find N2 Flip incorporate attractive, distinctive color tones, a full-featured Professional mode and the unique XPAN mode for a wide and cinematic aspect ratio.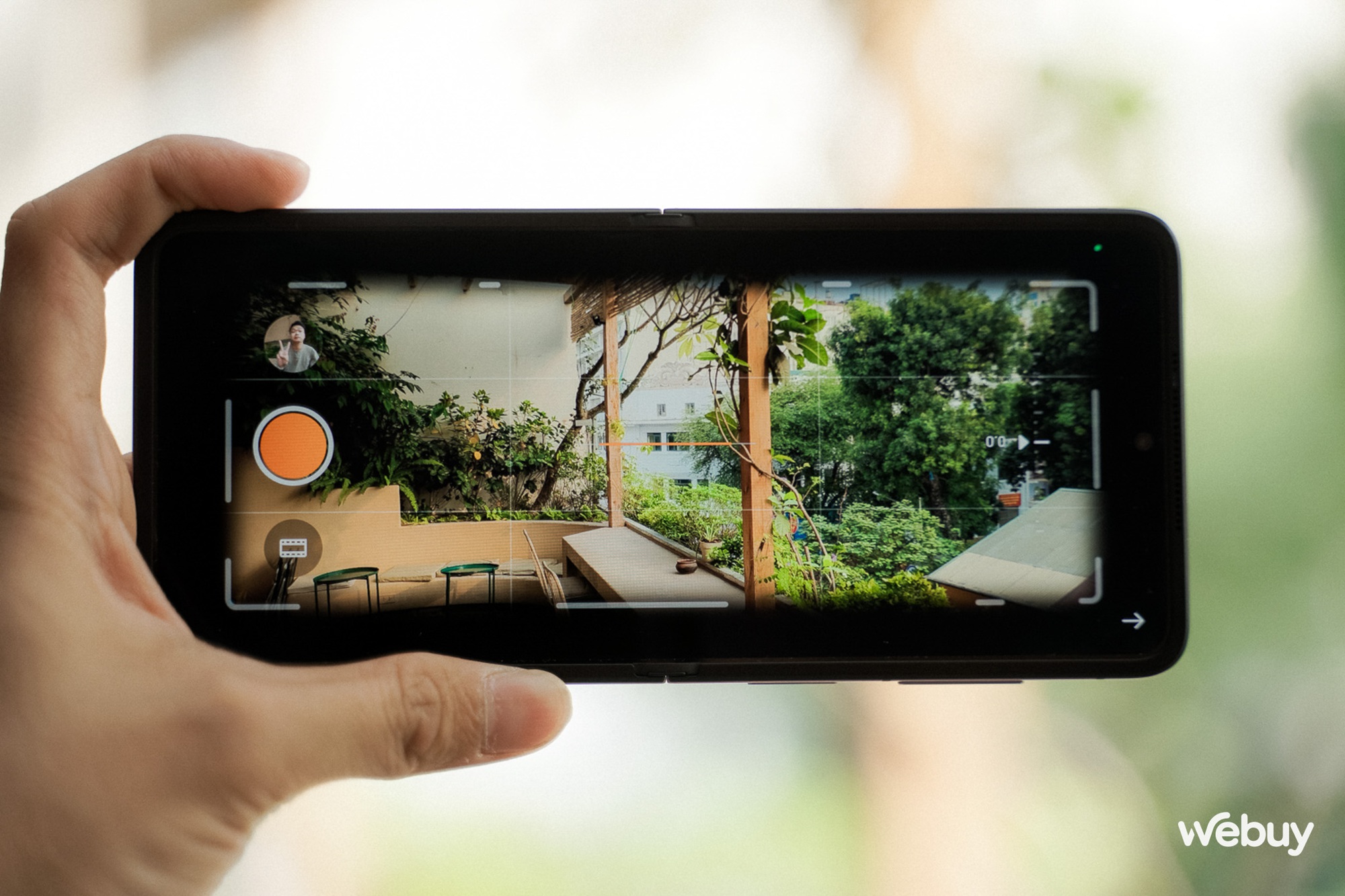 In the end, what makes the Find N2 Flip more than ever worth buying is its impressive battery life. This device overcomes the disadvantages of battery life in "clamshell" foldable smartphones. Equipped with a 4300mAh battery, with support for 44W SuperVOOC fast charging technology in this segment, Find N2 Flip meets all-day usage needs.
In addition, the VIP warranty continues to be a perk for customers who own the Find N2 Flip when the device comes with a 6-month screen breakage warranty, 6-month extended warranty, and premium service package. And the global warranty will help users feel more. Safe during use.
What do you expect from OPPO Find N2 Flip
With its inherent advantages, OPPO Find N2 Flip has become a smartphone model that users and the technology world in general have come to expect, because the current market users only have the option of Galaxy Z Flip4 if they want to experience a high definition smartphone. Collapsible "clamshell" shape.
Mr. Nguyen Lac Huy, Representative of CellphoneS Retail System, also expects Find N2 Flip to be the product line that leads OPPO into the main market in Vietnam, along with the traditional Find X line.
OPPO Find N2 Flip was launched in the Chinese and international markets, and it received positive reception from consumers. Usually, in the domestic market, right after its launch a month ago, Find N2 Flip immediately captured 30% of the market share of the folding segment in this country. And ranked first in the market, although this is the home of many other foldable smartphones such as Xiaomi, Honor, Huawei, vivo… In the international market, the average sales of foldable smartphone market share increased sharply from 10 to 30% thanks to the advent of Find N2 Flip "Mr. Huy revealed great information about Find N2 Flip sales.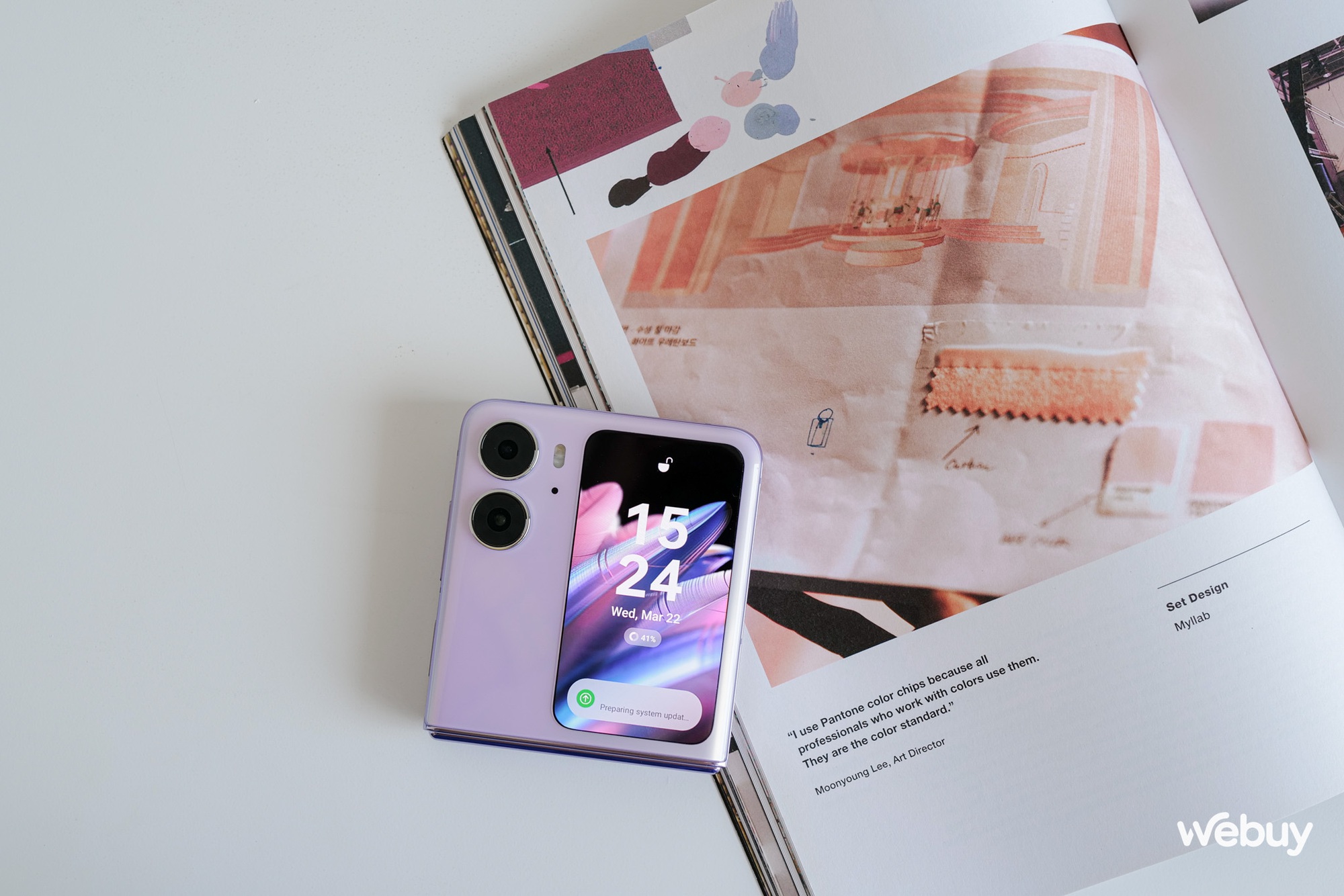 Pham Quoc Bao Duy, Director of Phone Industry at FPT Shop, said that OPPO's difficulty in the high-end smartphone sector in Vietnam is the brand. For the main product lines, consumers tend to choose by brand, but in this launch of Find N2 Flip, OPPO has made efforts to exclusively provide VIP services to customers.This product line, showing users that they are appreciated and also feels more secure when using.
The appearance of the OPPO Find N2 Flip at an attractive price confirms that the foldable screen smartphone segment is no longer hard to come by. With less than 20 million VND, users can totally get a high-end experience that is completely different from most other flagships in the market, which even 30+ million smartphone models can also enjoy. Hard to do.
OPPO Find N2 Flip is currently on the shelves in retail systems across the country for 19.9 million VND, with various offers and gifts.