Recently, on some roads in the central area of ​​District 1 – Ho Chi Minh City such as Le Thanh Ton, Dong Khoi, Pasteur, Ly Tu Trong, Nguyen Du, Le Duan, Paris Commune… QR code is attached below name tag street. If a smartphone is used to scan these QR codes, pedestrians can look up the route's route, location, and information about the character or event used to label the street.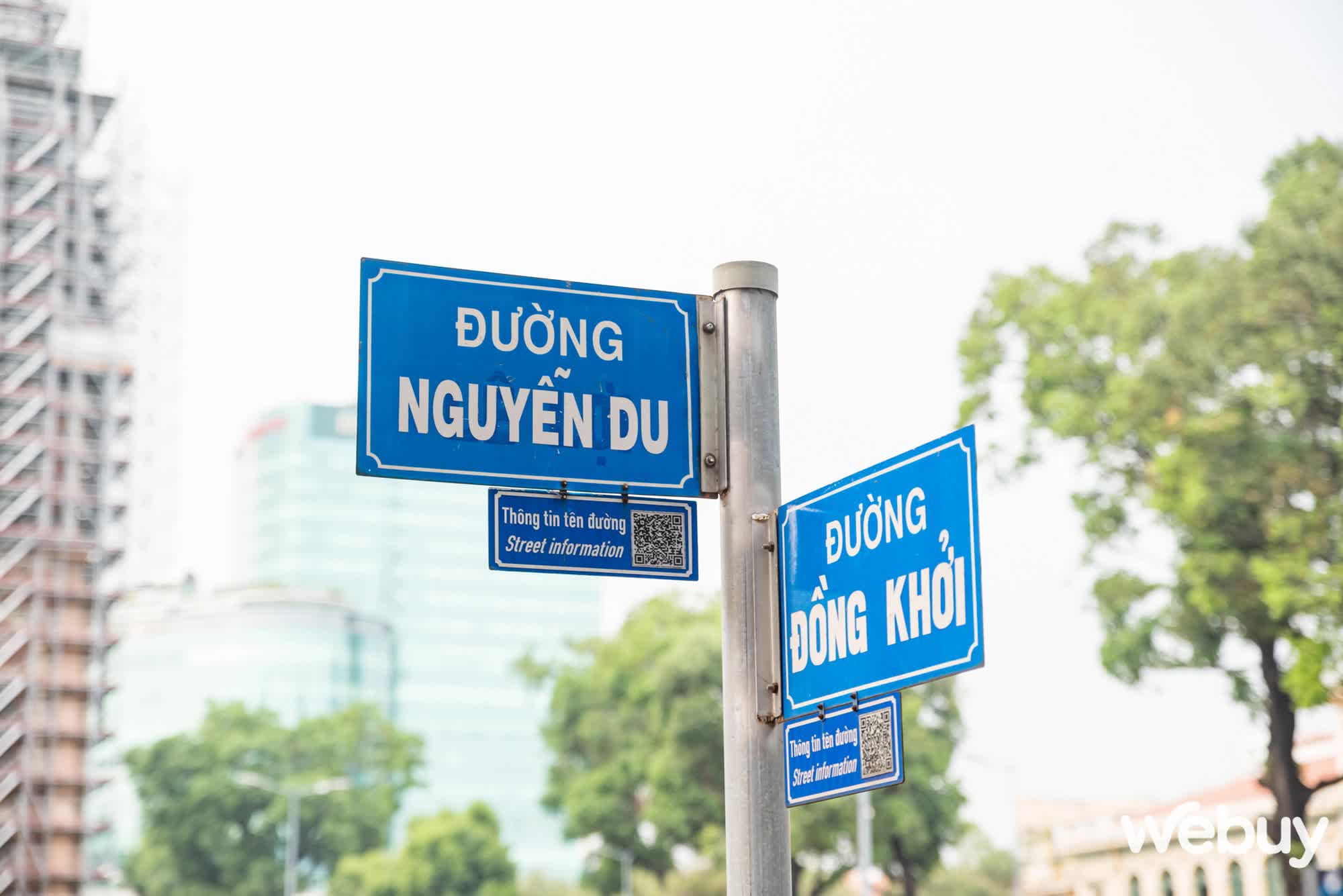 This is an idea that has been piloted by the Ministry of Transport in Ho Chi Minh City since 2020, based on information about street names provided by the Ministry of Culture and Sports and updated in the management program by the Ministry of Transport. Road maintenance. Through information on historical figures as well as events, you will contribute to the education of historical and cultural traditions while raising awareness of the patriotism and patriotism of every citizen.
The QR code is 8×8 cm in size, and is affixed to the right of the secondary sign, positioned parallel to the main street name plate. To search for information, in addition to using specialized scanning software such as QR Code Reader, QR Scanner … Smartphone users only need to turn on the camera to scan the code. However, its implementation in practice is still limited.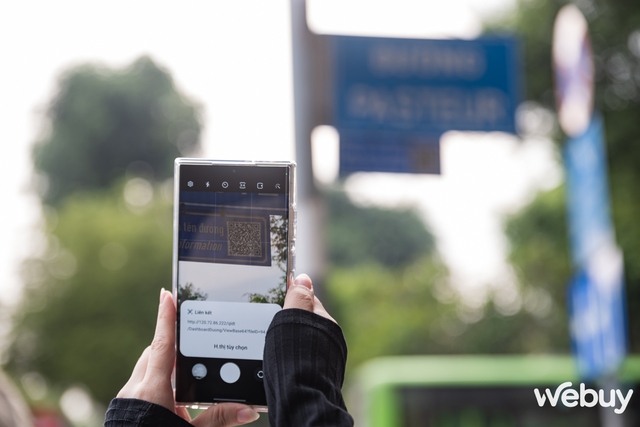 Due to its small size, to be able to scan this QR code, users will have to stand near the tag and reach for the phone to be able to identify it. This will cause a lot of inconvenience for those of "modest" height as well as having to stand in an uncomfortable position. Besides, the fear of crossing the street will also become a barrier for people to access this useful information.
At times like these, phones with zoom cameras come into play. For example, the Galaxy S23 Ultra, with its 3x and 10x optical zoom cameras, makes it easier for people to stand on that side and still "see" the QR code on the other side of the street.
Use camera zoom to read street sign QR code.
In fact, doing these things is quick, convenient and many times more comfortable than standing next to a sign and picking up the phone. The information is checked correctly, and the link appears instantly so users can quickly search directly. That's when I see how useful the zoom camera on a phone can be at times like these.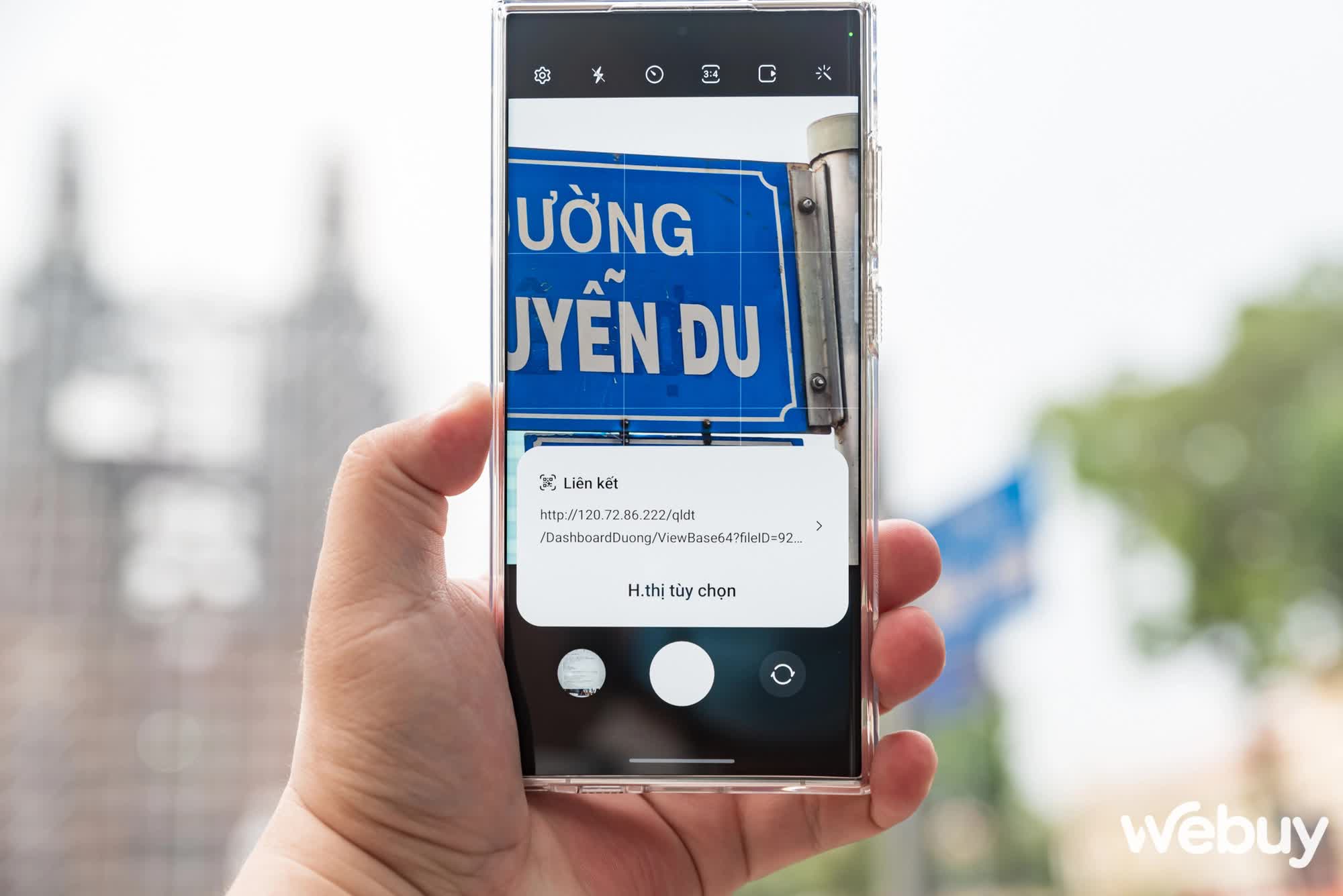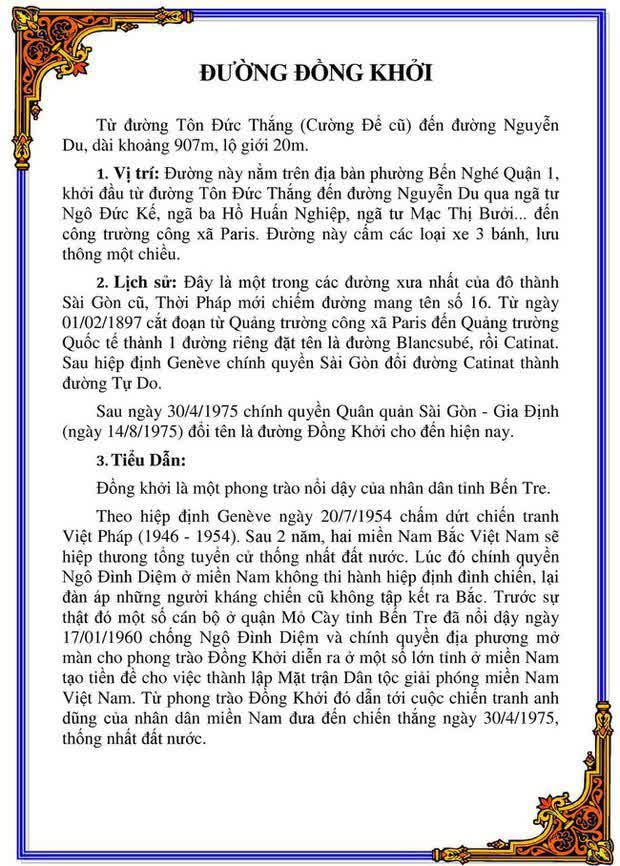 According to the plan, in 2020, Ho Chi Minh City will pilot the QR code information search table on 134 streets in District 1. After that, it will summarize and develop the replication plan. In addition, besides the Vietnamese language, there will be more information in English. However, to date, only a few tracks have QR codes attached and QR codes are still only available in Vietnamese.