– What's up guys? Saf here on SuperSaf TV, and in this video we're going to be looking at my top ten features of the brand new Huawei Mate 20 Pro. And a big thanks to Huawei for sponsoring this video. Now you guys may have already seen my unboxing and first look of the Mate 20 Pro. I've had it for a few days now, and there's lots to like about it.
Now let's get straight to the top 10. My first favorite feature of the Mate 20 Pro has to be Wireless Reverse Charging.
So, as you guys may already know, the Mate 20 Pro supports wireless charging. Wireless charging, very, very useful. And it's on lots of devices out there right now.
But on the Mate 20 Pro it can support up to 15 watts while it's charging. So that's faster wireless charging compared to the industry standard which is around 7.5 watts. But it doesn't stop there because with the MATE 20 PRO the new feature that we have which I have not seen anywhere before is wireless reverse charging. So what does this mean?
Well, you can essentially use the Mate 20 Pro to charge another device. That's absolutely insane. Now this can be any device that supports QI wireless charging. You can just enable it in the settings of your MATE 20 PRO, and then you can place the other device on the back of this and it'll start wirelessly charging.
This as you can imagine is very, very useful.
Maybe you're out and about and a friend of yours is running low on battery. You're not going to need any cables or anything. You can just place their device on yours and it's going to wirelessly charge it. Very, very cool indeed. So that's wireless charging.
But my second favorite feature of the Mate 20 Pro is Huawei's 40 Watt Supercharge.
So what does Huawei's 40 Watt Supercharge. actually mean? Well, it means that you're going to be able to get 70% battery charge within just 30 minutes. That is crazy.
Now, we've all been there before, maybe you forget to put your smartphone on charge overnight. You wake up and it's around 10%. That's not going to be a problem with the MATE 20 PRO because you can simply put it on charge while you're getting ready and in the shower. And in 30 minutes you'll have 70%. And that's going to be more than enough to get you through the day.
Now, let's move on to my third favorite feature, and that is the display. It's a 6.39 inch AMOLED display. You guys already know that I'm a big fan of AMOLED displays. Colors are vibrant, blacks are deep.
We've got a quad HD plus resolution. And that means details are going to be very, very sharp because of the 539 PPI pixel density.
And this display also supports HDR. So if you watch some HDR movies on this, they're going to look absolutely beautiful with amazing dynamic range. Now, while we're on the the topic of the display, my fourth favorite feature on the Mate 20 Pro is the In-Screen Fingerprint Scanner.
Now you'll notice that this display has minimal bezel. So, there's no space for a physical fingerprint scanner.
But the advantage that you get with a fingerprint scanner within the display is that it doesn't take up any space. You can see there that this is the area that I've got the fingerprint scanner. I can just press on here, and boom we're in.
From the lock screen as well. Boom. Very quick and easy, and very, very convenient.
But what if you want something even quicker? Well, that brings me on to my number five top feature, and that is 3D Face Unlock.
Now this is insanely fast. You can just point the device at your face, swipe up and boom, you're in. You can see from the lock screen it is trying to recognize my face. As soon as I point it to my face, slide up, we're in. Very, very quick.
Now, the thing is lot's of other devices do this as well, of course. The problem with lot's of other devices is that they only use the front facing camera, so it's not very secure.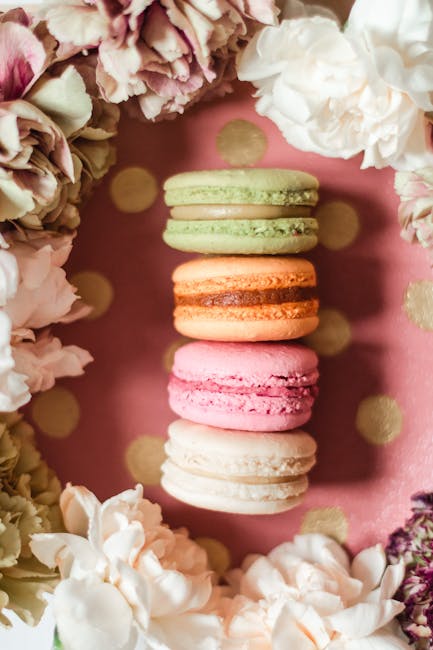 With the Mate 20 Pro, we have a 3D depth sensing camera. This is going to be projecting around 30,000 dots on your face to make things very, very secure. And you're going to be able to use 3D face unlock to access personal, secure information.
Moving on to number six, and that is the cameras. So you can see here that we've got to very unique four array camera arrangement. We've got a dual LED flash. And then we've got a triple lackey camera setup. So what does these cameras do?
Well, we've got a primary 40 megapixel camera with an F 1.8 aperture. This is going to be the camera that you going to use for most of your shots. But then we've got an Ultra Wide 20 MegaPixel camera with an F 2.2 aperture.
Now this gives you a very wide angle view. And some of you guys may already know that I'm a big fan of Ultra Wide cameras. They're great when you're in tight spaces or when you want to capture a lot of your landscape. Maybe there's a huge building that you can't actually frame into your shot. You're not going to need to move back.
You're going to be able to capture it with that Ultra Wide camera. But of course, it doesn't stop there because we've got a third camera.
This is a Telephoto camera with an F 2.4 aperture and optical angle stabilization. This is going to give you three times optical zoom.
Lots of other cameras out there only give you two times optical zoom. But in addition to that, it's going to give you five times hybrid zoom. So you're going to be able to get very, very close. In my experience, it works really, really well. For the front facing camera we've got 24 megapixels, so lots of resolution to play with, with an F 2.
0 aperture. Now my top feature number seven has to be Night Mode. This is something that I really like about Huawei phones. And this is where it's essentially going to let you shoot in pretty much complete darkness. The way this works is when you're in night mode you can take a shot and hold your device for around four seconds.
It's going to be taking multiple shots. And thanks to AI image stabilization, it's going to be able to capture lots of detail from all of those shots and combine them to an amazing low light shot, which is very, very impressive.
Top feature number eight from me has to be the Build and Design. We've got to very premium build and design. There is a metal frame with curved glass panels on the front and back.
And we've got a range of finishes. The midnight blue and emerald green colors have a high optical pattern finish which looks really slick and also is going to prevent fingerprints. But the color that most of you guys seem to really, really like, I did a poll on Twitter, is this twilight version.
So as you can see we've got this beautiful gradient finish which looks really, really slick. And the Mate 20 Pro is also IP68 water and dust resistant, so you're not going to have any issues getting a bit of a splash on this.
The curved sides also make it very comfortable to hold. It's actually not too thick, and that's really impressive considering it has a massive 4200 mAh battery. And that is my top feature number nine. With that huge battery you're going to be able to go all day long and more. And you also have AI power management.
So this is going to look at your usage and optimize the device to get the most out of your battery. And finally that brings me on to top feature number 10, and that is Performance.
This is powered by the Kirin 980 processor. And it comes with a base of six gigabytes of RAM with 128 gigabytes of storage. You can expand this using the nano SD card slot.
Now I've been using the Mate 20 Pro for the past few days, and it's been very fast and snappy. And even if you are a heavy, heavy user, and you game a lot, then you're going to have absolutely no problems. So, those are my top 10 features of the Huawei Mate 20 Pro. What are your top features? Definitely drop me a comment below and let me know.
I hope you enjoyed this video and find it useful. If you did, do hit that thumbs up button for me. If you want to pick up the Mate 20 Pro or want to find out more I'll be leaving some links in the description below.
There is currently a pre-order offer which will give you a free wireless charger as well as the GT watch worth 259 pounds. If you haven't already, then be sure to subscribe and set your notifications for lots more content coming up here on this channel.
Thanks for watching, this is Saf on SuperSaf TV. I'll see you next time..
Read More: Samsung Galaxy S20 Ultra – TOP 10 FEATURES