Since its launch in 2007, the iPhone has greatly influenced the mobile industry and contributed significantly to the smartphone market we know today. After the success of the iPhone, it became clear that many Android manufacturers were deliberately trying to imitate what Apple products brought.
However, over time, this is no longer true, many Android manufacturers have found their own way and vice versa, Apple seems to be learning what Android is doing. The battle of words between Android and iOS users is never over. While the parties argue about which operating system is better and has more original features, Google and Apple have been "copying" each other all the time.
It sounds bad at first, but it's actually better than many people think, as customers on both sides can experience a richer feature set while choosing the operating system they prefer.
Android 14 and iOS 16 are two parallels. They will never intersect, which is clearly seen when you compare the iPhone 14 Pro Max with the Galaxy S23 Ultra. However, both operating systems are still evolving on smartphone technology, and serve two different groups of users.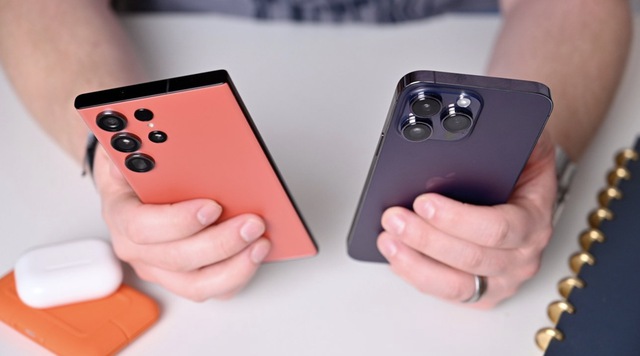 The truth is that Google and Apple have been learning from each other over the years. Android 14 or iOS 16 is not completely original. As a customer, you can choose between two distinct platforms with exclusive features without missing out on the essential features.
To see this more clearly, here are 5 features that Google implemented on Android after Apple introduced them on iOS, as well as 5 important features that iOS learned from Android.
5 iOS features that came before Android
1. Gesture navigation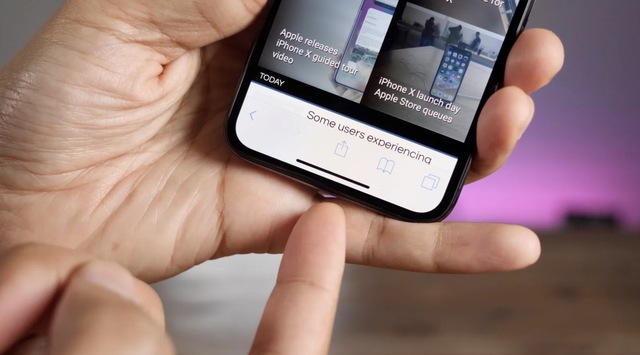 Gesture navigation has been around for a long time, some Android OEMs even offered experimental gesture navigation before Apple, but iOS was the first operating system to implement this feature at a system level. When the iPhone X was released in 2017. Although going forward, Phone makers advertised the feature as Google's standard Android, not a specific brand's interface.
With a navigation bar at the bottom edge of the screen, iPhone X and iPhone models with Face ID can swipe horizontally to switch between open apps, vertically to activate reachability mode down (without reaching the top edge). Android users didn't officially get gesture navigation support until the launch of Android 9 in 2018.
2. Indicates that the application is using access to the camera and microphone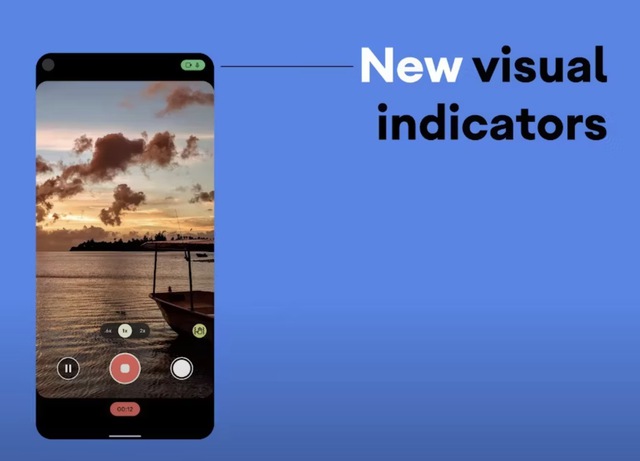 Another notable feature that debuted on iOS revolves around user privacy. Starting with visual dots, these indicators will alert you if an app or service is accessing your device's microphone or camera.
The points appear each time the app uses the audio and visual sensors. Apple first launched it as part of iOS 14 in 2020. Google also did a feature update for Android 12 released in 2021.
3. Built-in screen recording feature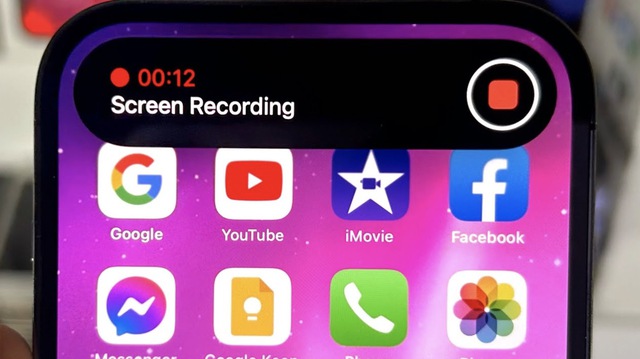 Android supported 3rd party screen recording apps before iOS. In the early days of operating systems, these apps often required root access. Later, through Android's built-in API, users no longer need to root the device but still have the indispensable screen recording function for many people.
However, when it comes to the official implementation, Apple has integrated screen recording on iOS 11 since 2017. Google didn't include the feature in Android until 2020 when it launched Android 11.
4. Notification badge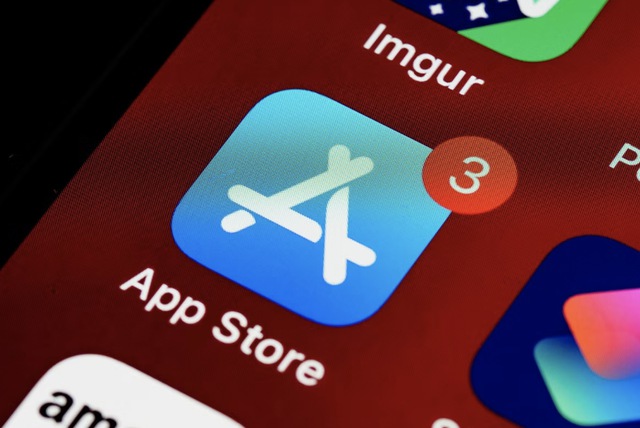 The notification badge feature will display a small dot on the app's icon indicating the number of unread notifications for that app, a feature that's been available on iOS for over a decade now. Although some Android manufacturers have supported it for a long time, Google didn't officially introduce it on their operating system until 2017, with the release of Android 8.
5. Reduce blue light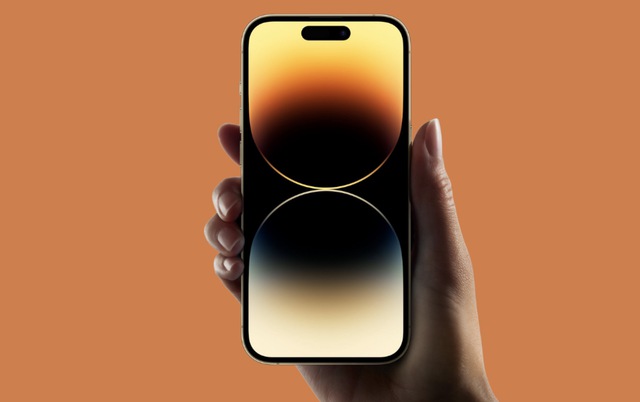 Apple integrated blue light emission reduction with the release of iOS 9.3 in 2016. Google didn't include the feature in Android until the release of Android 8 in 2017. The feature boosted the yellow/yellow color. Use the phone in low light conditions.
This feature is ideal for those who like to use their smartphone before going to sleep or use it at night. Although the harmful effects of blue light on human health are not really clear, most users find it more comfortable to use when using the phone in a dark environment.
***
5 iOS features that Android has enjoyed for a long time
1. Home screen widget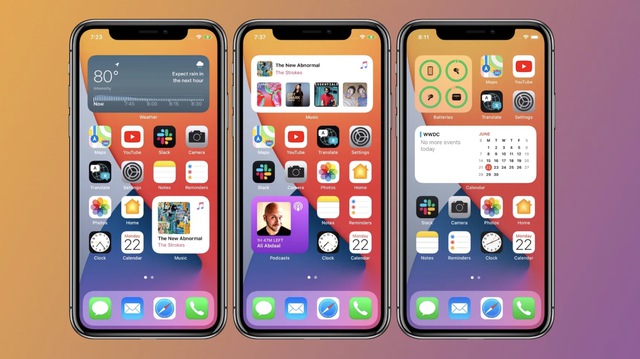 If you own an iPhone with the new iOS, you can enjoy the widgets that you put on your home screen. However, Apple followers had to wait until iOS 14 (which was launched in 2020) to try out these tools. Meanwhile, Android phones have supported home screen widgets for more than a decade.
However, they are not quite the same thing. Widgets on iOS don't allow you to interact with them; If you click on a widget, the corresponding application will launch and go to the relevant tab. The data is also not constantly updated, which makes these tools unreliable for applications that need accurate timing. Users expect iOS 17 to fix these flaws.
2. App Gallery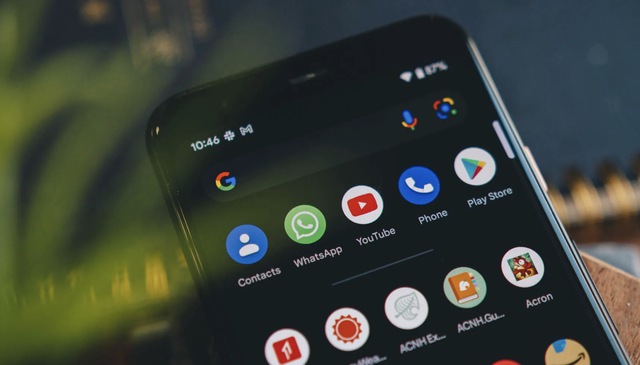 With the iOS 14 update, Apple introduced the App Gallery, or as Android users know it, the App Drawer. Prior to this, iPhone users had no way to organize their apps other than optional folders on the home screen. You will have to scroll through countless pages to browse the installed applications, usually in the order of installation.
From iOS 14 onwards, iPhone users can now delete any or all apps from the Home screen since they have basically been moved to the App Gallery. This allows iOS users to customize the home screen with widgets and shortcuts to their favorite apps. The App Library remains the hub for all your installed apps.
3. Default apps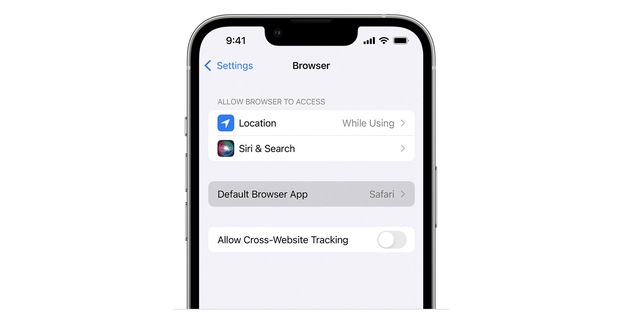 Just like home screen widgets, Android users could set default apps long before Apple users did. iPhone didn't get support for default apps until iOS 14, by which time the functionality wasn't as versatile as it was in Android.
Users are limited to default email and web browsing applications only, which makes this feature useless for those who want to set the default map or entertainment application. It is unknown if Apple will open up its system to allow for a wider set of default apps.
4. Picture-in-picture
In 2017, Android Oreo was released and officially supported Picture-in-Picture (PiP) video playback. Users can enjoy a clip from YouTube or other apps in a small floating window so they can continue watching while doing other tasks. It wasn't until the release of iOS 14 in 2020 that Apple brought this feature to its devices.
5. Customize lock screen and always on display
iOS 16 introduced a number of lock screen customizations, including the ability to change the font style of the clock, insert widgets, and more. iPhone 14 Pro users can also enable and adjust the Always On Display
It first appeared on Apple phones. These two features have been available for years on Android phones, and they often have richer options than Google's OS.
Conclusion
More than a decade has passed, both Google and Apple have had their own trends in the development of their smartphone operating systems. There are a lot of features that Android had before iPhone. However, iOS still has a major impact on Google's plans for Android. In general, the two learn from each other and grow together, which will eventually bring many benefits to users.