Apple announced last year that it would add new, stronger security features to the online devices and accounts of its product ecosystem.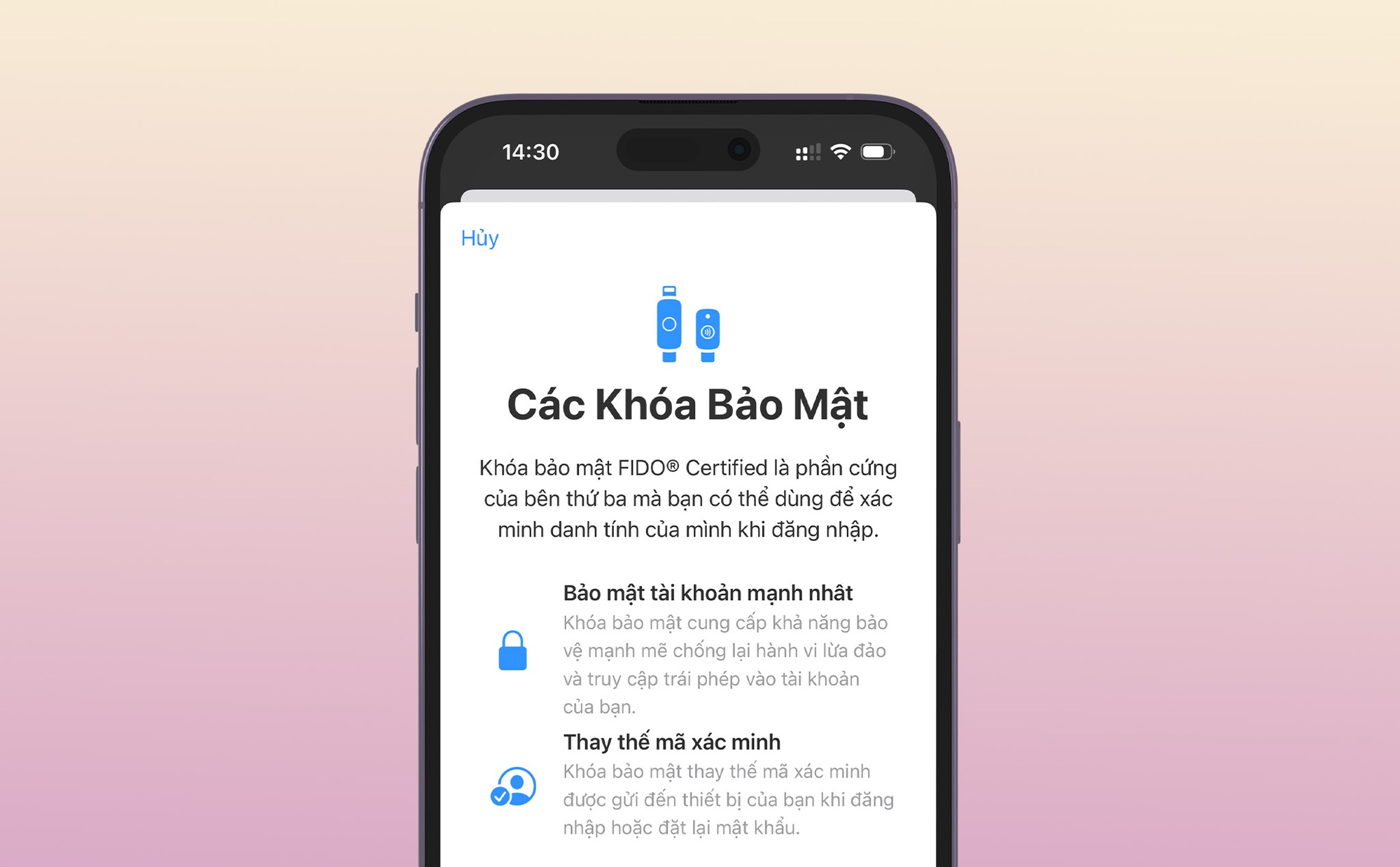 After adding an encrypted iCloud backup, another more powerful and practical security feature was introduced by "Apples" in iOS 16.3 macOS Ventura 13.2 update as promised by users. This is the ability to support security keys with an Apple ID, which was announced in December 2022.
Hardware security keys are small devices that add an extra layer of protection to online accounts like Facebook, Email, iCloud, etc. It will replace authentication methods by sending messages. SMS messages to the phone, manipulated by the third app or website… It is not very safe.

These devices also don't work on fake login sites, so they can prevent phishing attacks that try to trick you into entering your password on a fake website.
With this feature, instead of just using other Apple devices or SMS as a two-factor authentication method, people can optionally use a device security key. You can even set this key to be required each time you log into a new device. At that time, it would be a very strict security layer.
"This feature is designed for everyone, but it is most useful for those who are often exposed to serious security threats, such as celebrities, journalists, and members of the government.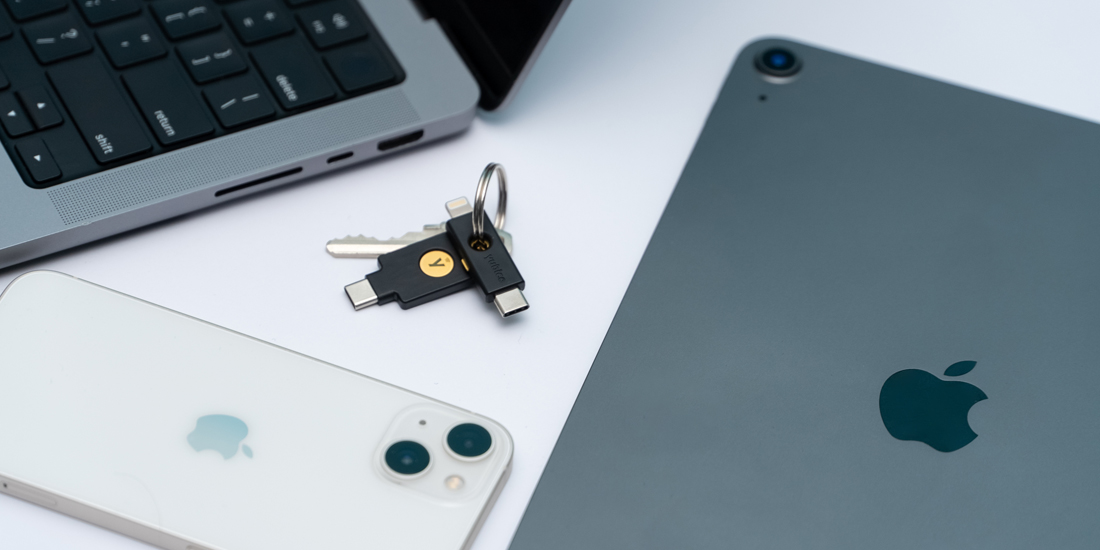 For users who choose to use it, the security key will act as an additional layer of protection by requiring the device's security key as one of the two required authentication factors. This takes the effectiveness of two-factor authentication even further, and prevents even advanced attackers from getting the user's second factor in a phishing scam."
Using a physical key provides a much higher level of security than software solutions. However, users need to be careful to avoid losing the key. According to Cnet, with this hardware key, Apple itself doesn't have a mechanism in place to help users regain access if they lose the device.